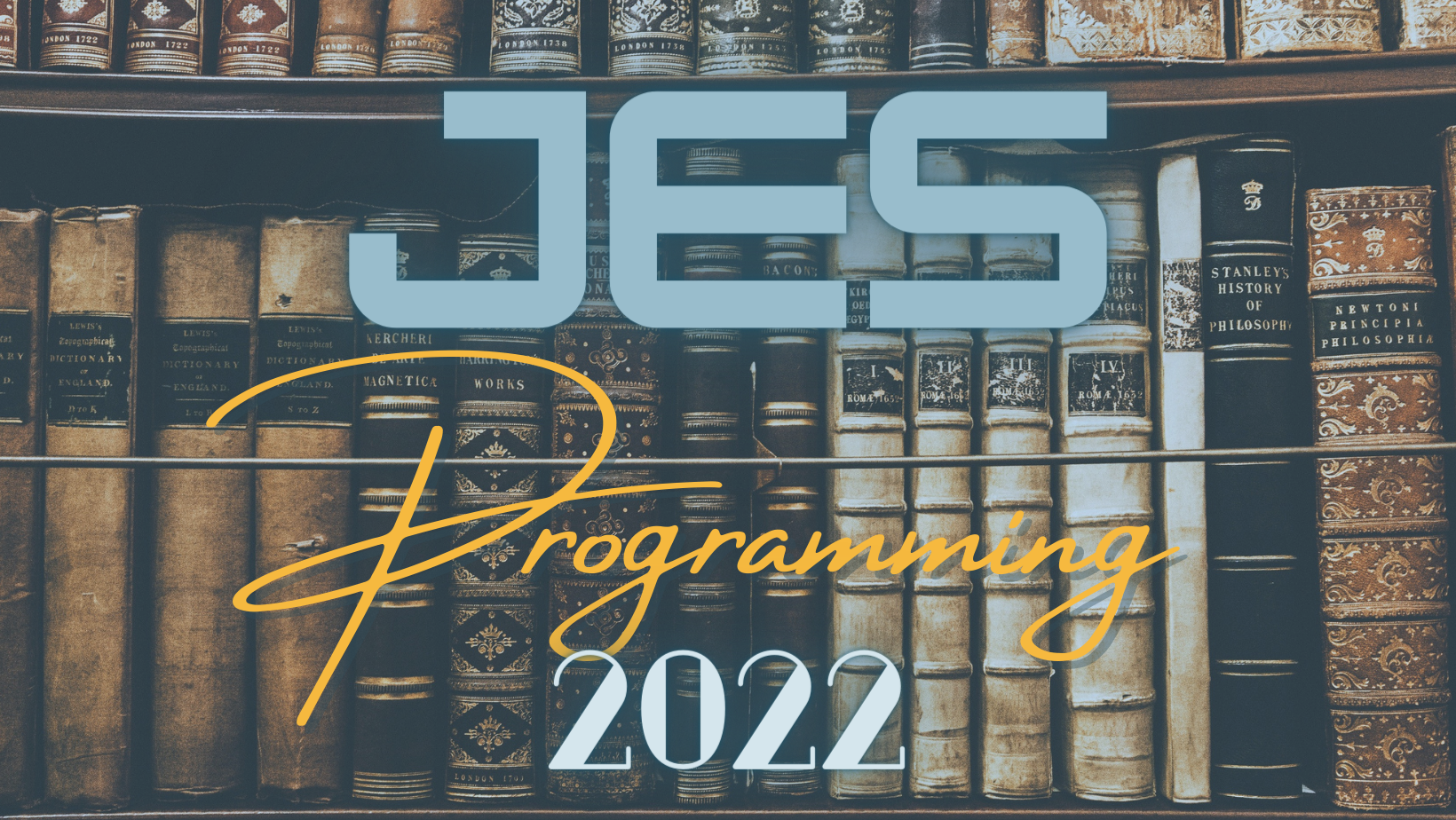 VALENTINE'S DAY: A VERY SHORT HISTORY
Monday, February 14
12 - 1 p.m. EST
Facebook Livestream Event
Featuring JES Scholar-in-Residence, Andrew Roth, Ph.D.
Although Valentine's Day is not an official holiday anywhere, it is celebrated in more countries around the world than any other holiday. Where did this rose-hued holiday custom of gift-giving, card sharing, chocolate consuming courtship, and romance originate?
Did you know that every February over 36 million heart-shaped boxes of chocolate are sold, that the average person spends $164.76 for the day, that approximately one billion cards are exchanged around the world, that $2 billion-plus will be spent on flowers, and that each year approximately 18 percent of women send themselves flowers?
EXPLORING JUSTICE AND INJUSTICE IN AMERICA: EXAMINING LOCAL AND NATIONAL POLICIES AND LAWS TODAY
Monday, February 15 @ 7 p.m.
Jefferson Educational Society
Featuring JES Scholar-in-Residence, Johnny Johnson, M.Ed.
This presentation seeks to make the audience aware of what justice/injustice looks like in American society. It will analyze the definition, meaning, and history of justice and injustice and give poignant examples of how others viewed or currently view justice in American society. It will discuss policies and laws that encouraged/perpetrated injustice. It will look at justice and injustice as not only a national problem but a local problem as well. It will encourage the audience to think about racial justice in areas of current American life and how in the words of Dr. Martin Luther King Jr., how can they become "drum majors for justice?"
ERIE WOMEN'S POLITICAL STRENGTH: GROWTH AND INFLUENCE BY THREE MAJOR MOVEMENTS
Thursday, February 17 @ 7 p.m.
Jefferson Educational Society
Featuring JES Scholar-in-Residence, Judith Lynch, Ph.D.
In this lecture, JES Scholar-in-Residence Dr. Judy Lynch will explore the three major waves that pushed the women's movement forward and had great implications for Erie County Elected Women: the First Wave in the 1920s when the suffragette's organizations succeeded in the passage of the 19th Amendment. The Second Wave of feminism, springing from the 1960s ferment, produced societally altering changes in the United States. In the late 1980s and 1990s, a Third Wave came about when women marched, demanded, and ran successfully for public office. By 1989, a dramatic change had come to the city and county.
ERIE'S DIVERSITY IS THE PATH TO PROSPERITY: TACKLING THE TEACHER-TO-STUDENT MISMATCH
Friday, February 18
12 - 1 p.m.
Facebook Livestream Event
Featuring: Court Gould, Tanya Garcia, Sharif El-Mekki, Brian Polito, Ken Nickson
This virtual panel discussion is a follow-up to a JES report by Court Gould. Panelists Tanya Garcia, Deputy Secretary for the Office of Postsecondary and Higher Education, Pennsylvania Department of Education; Sharif El-Mekki, CEO of the Center for Black Educator Development; Ken Nickson, Erie's Public Schools Coordinator of Educational Diversity, Equity, and Inclusion; and Brian Polito, Superintendent, Erie's Public Schools will inform the community of the teacher-to-student mismatch, reasons the mismatch shortchanges students and Erie as a whole, what is being done about it, and introduction of additional initiatives that are proving productive elsewhere.
The program is a follow-on to the JES report (published 9/24/21) entitled, "Erie's Diversity is the Path to Prosperity: Tackling the Teacher-To-Student Mismatch". Click here to read the full report.


This event is a free webinar and open to the public, will be live-streamed on our
Facebook
page and made available on YouTube afterward.
Make sure to visit and subscribe to JES on YouTube and like us on Facebook!