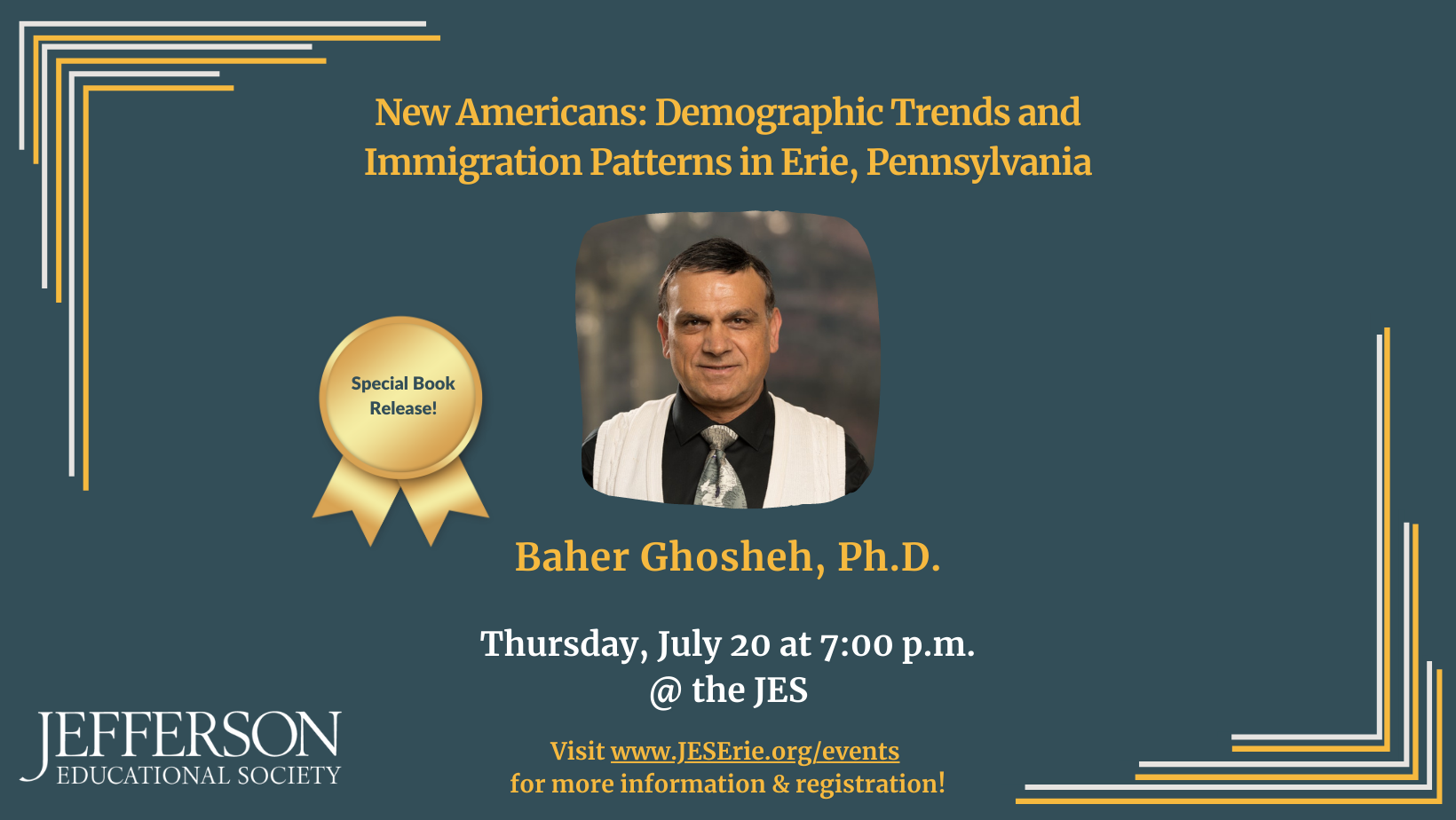 FOR IMMEDIATE RELEASE
Ghosheh's Long-Awaited Book on Immigration Featured in Program, Reception on Thursday
Erie, Pennsylvania (July 17, 2023) – Jefferson Scholar-in-Residence Baher Ghosheh will discuss his newly published book on immigration in a special reception and program Thursday, July 20, at the Jefferson Educational Society, 3207 State St.
Dr. Ghosheh's talk will begin at 7 p.m., preceded by a reception at 6 p.m. for those who pre-register. The events are free and open to the public. A book sale and signing will also be held afterward.
The book, "New Americans: Demographic Trends and Immigration Patterns in Erie, Pennsylvania (1960-2023)," examines population patterns in America, Pennsylvania, and Erie. It also features the moving personal stories and insights of several former refugees who settled in Erie.
"They are the future of Erie and the future of America," Ghosheh writes. "Their energy, determination, persistence, and optimism should make everyone feel more hopeful that America's best days are ahead of us."
For more information about the program or to make reservations, visit the Jefferson website at www.jeserie.org or call 814.459.8000.
Media coverage of the Ghosheh event is welcomed; Jefferson spokespersons and Dr. Ghosheh will be available for comment at the event. For comments in advance, please contact:
Angela Beaumont Beaumont@JESerie.org
Director of Programming Jefferson Educational Society 814.459.8000