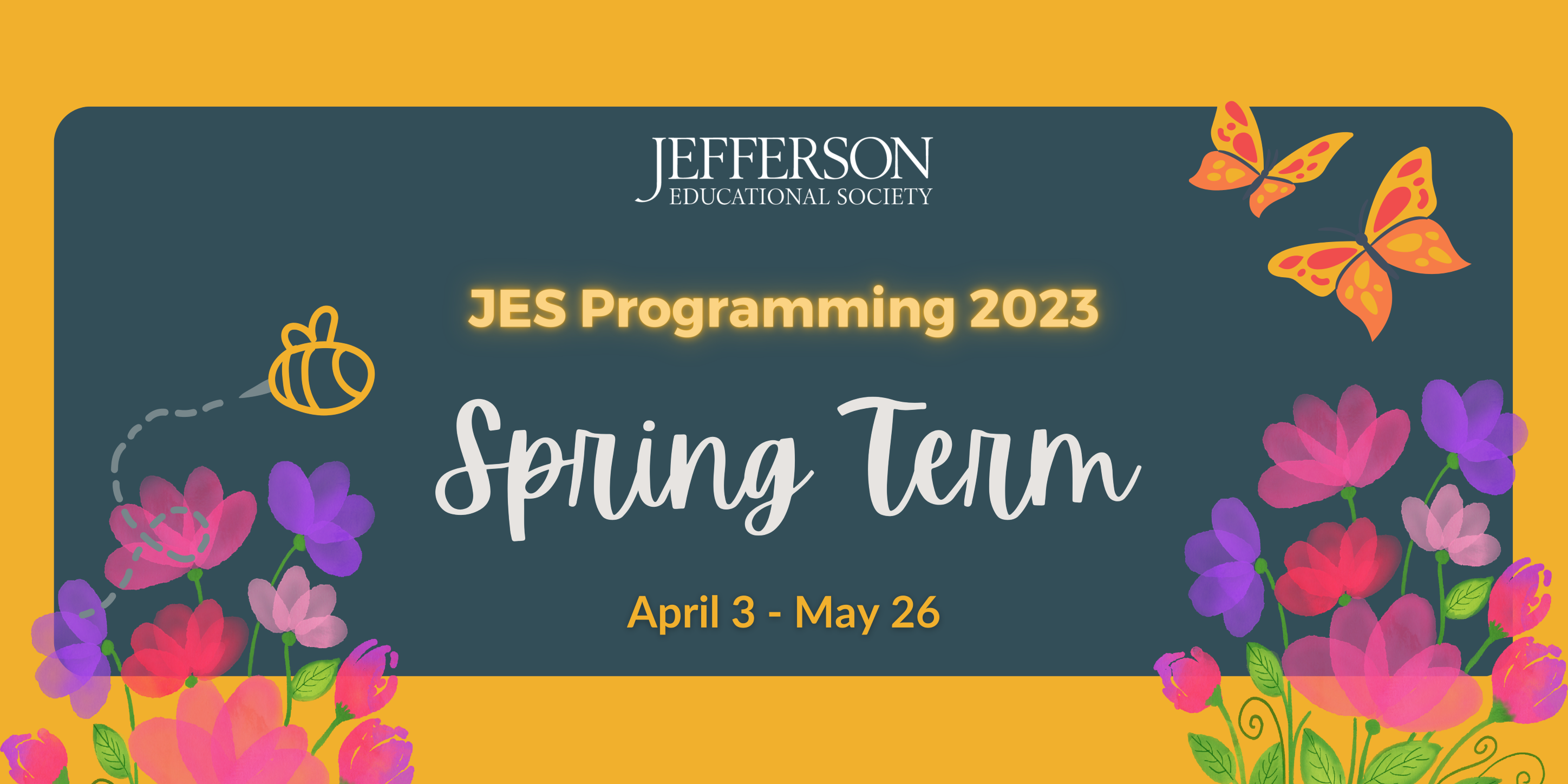 Friday, April 21
12-1:30 p.m.EST
Jefferson Educational Society / JES Facebook Live / Zoom Live Stream Webinar
Featuring James Grazio, Ph.D.
The history of biological invasions in the North American Great Lakes basin spans two centuries and involves multiple vectors of spread including shipping, canals, aquarium release, bait release, aquaculture escapes, and intentional stocking. More than 180 non-native species have become established in the basin since the arrival of European settlers. The vast majority have little or no known adverse impacts. A subset of these non-native species known as Aquatic Invasive Species (AIS), however, have had adverse effects on the ecology and economy of the region, and some of these problems have been profound. Dr. Jim Grazio, Ph.D., has worked as Pennsylvania's Great Lakes Biologist for most of his career and has a unique first-hand knowledge of the problems caused by invasive species in the Pennsylvania waters of Lake Erie. Jim's presentation will cover the history of biological invasions in the Great Lakes, highlighting some of the most interesting and destructive invaders. Jim will also discuss ongoing challenges and opportunities related to AIS management in one of the world's most valuable freshwater ecosystems.
*Please note: the lecture is free, but we ask you to register 24 hours before the event if you are purchasing a lunch. There will not be extras available for purchase at the lecture. You are welcome to bring your own lunch as well. Thank you for understanding!
Important to Note:
Location

: Jefferson Educational Society -- 3207 State Street, Erie, PA 16508 / JES Facebook Live / Zoom Live Stream Webinar

Date/Time

:

Friday, April 21 at 12:00 p.m. EST

Admission

:

FREE, optional $5 lunch (must pre-register 24 hours in advance)
Click here to register for the in-person event!
Click here to register for the Zoom Live Stream Webinar!
Wednesday, April 26
4 - 5:00 p.m. EST
Zoom Live-Stream Webinar and JES Facebook Live
Panel Discussion Featuring Panelists: Jim Head, Sarah Peelman, and Amber Stilwell; Moderators: Jenny Tompkins, B.A. and Sarah Bennett, M.S.
Water is the Erie Region's greatest asset. Protecting the abundant freshwater resources in our backyards remains a complex challenge. Asbury Woods and PennFuture are teaming up to host a panel discussion featuring representatives from Pennsylvania Lake Erie Watershed Association, Master Watershed Stewards, Lake Erie Region Conservancy, and Trout Unlimited. This panel discussion will highlight the experiences of these organizations focused on protecting, conserving, and restoring our local waterways. Questions will explore local challenges to water quality, initiatives that were undertaken to address these challenges, and additional work to be done. Actions that individuals can take to promote clean water will also be discussed.
Important to Note:
Location

: Zoom Live-Stream Webinar / JES Facebook Live

Date/Time

:

Wednesday, April 26 at 4:00 p.m. EST

Admission

:

FREE
Thursday, April 27
7 - 8:30 p.m.
Erie Center for Arts & Technology (ECAT)
Featuring Raven Clark, B.A.
In this presentation, JES Satellite Program Coordinator Raven Clark will draw on her experiences working with and researching urban agriculture. She will share how food and other products can be grown in cities, urban agriculture in northwestern Pennsylvania, the future of "green" cities, and how it all ties into environmental and social justice.
Important to Note:
Location

: Erie Center for Arts & Technology (ECAT) -- 650 East Ave., Suite 120, Erie, Pa 16503.

Date/Time

:

Thursday, April 27 at 7:00 p.m.

Admission

:

FREE