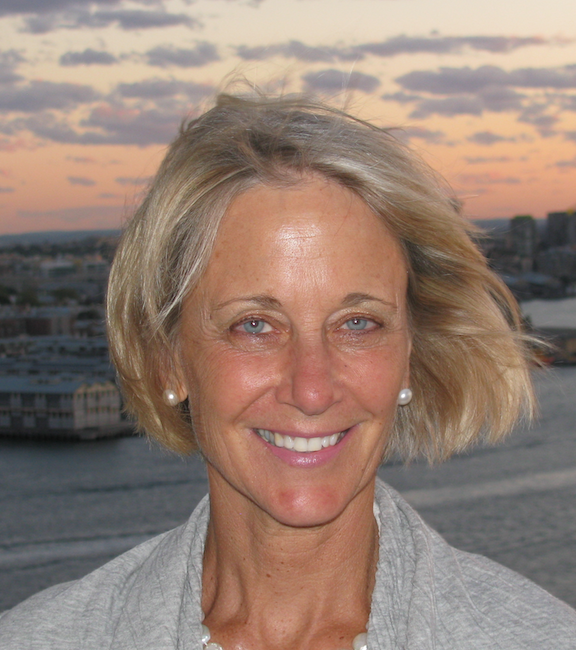 The Atlantic correspondent Deborah Fallows of City Makers: American Futures project to speak at The Jefferson
The Jefferson Educational Society, Erie's think tank for community progress, located at 3207 State St. Erie, Pa. 16508, will host Deborah Fallows, a correspondent for The Atlantic, National Geographic, The New York Times, Slate, amongst many other publications, Monday, July 18. The lecture will begin at 7 p.m. following a reception The Jefferson is hosting for librarians throughout Erie County, which begins at 5:30 p.m
Three years. Nearly 60,000 miles. A single-engine plane.
Those are just three key details behind the intrepid journey James Fallows and Deborah Fallows are making across America. Along the way, they've seen and learned a lot. They've met many intriguing people, and have heard many interesting stories. And they're capturing it all in City Makers: American Futures, a broad-scope project published by The Atlantic.
During the Fallows' travels, Deborah has visited libraries large and small and has reported on her findings. Libraries are reinventing themselves for the 21st Century, and that will be the focus of her Distinguished Visiting Speakers Series lecture on Monday, July 18: Not Your Mother's Library at The Jefferson Educational Society.
According to Deborah, libraries have "long served as communal gathering spots, but these civic institutions are becoming gateways to technological tinkering."
"Libraries across America are creating space for their patrons to experiment with all kinds of new technologies and tools to create and invent," she adds.
She learned that the libraries – and the librarians who run them – are vital to the civic, educational, technological, and even economic life of the communities, and she'll talk about that – and more – when she visits Erie Monday, July 18.
To read her article, "How Libraries Are Becoming Modern Makerspaces," click here.
To read James' cover feature in The Atlantic on "How America is Putting Itself Back Together," click here.
To review James' "Eleven Signs a City Will Succeed," a part of that feature, click here.
To check out Deborah's "Library Card," another part of that feature, click here.
For more information and details on current programming, please call the Jefferson Educational Society at814.459.8000 or visit www.JESErie.org.
Getting to know Deborah Fallows, Ph.D.
Deborah Fallows is a writer and a linguist. She has written extensively on language, education, families and work, China, and travel for The Atlantic, National Geographic, Slate, The New York Times, The LA Times, and The Washington Monthly.
Her latest book, Dreaming in Chinese: Mandarin lessons in Life, Love, and Language, is based on her recent three-year experience living and working in China. Dr. Fallows grew up outside Cleveland, in Vermilion, Ohio.
She graduated from Harvard and earned a Ph.D. in linguistics from The University of Texas at Austin. She and her husband, James Fallows, live in Washington, D.C. They have two married sons and four grandchildren.