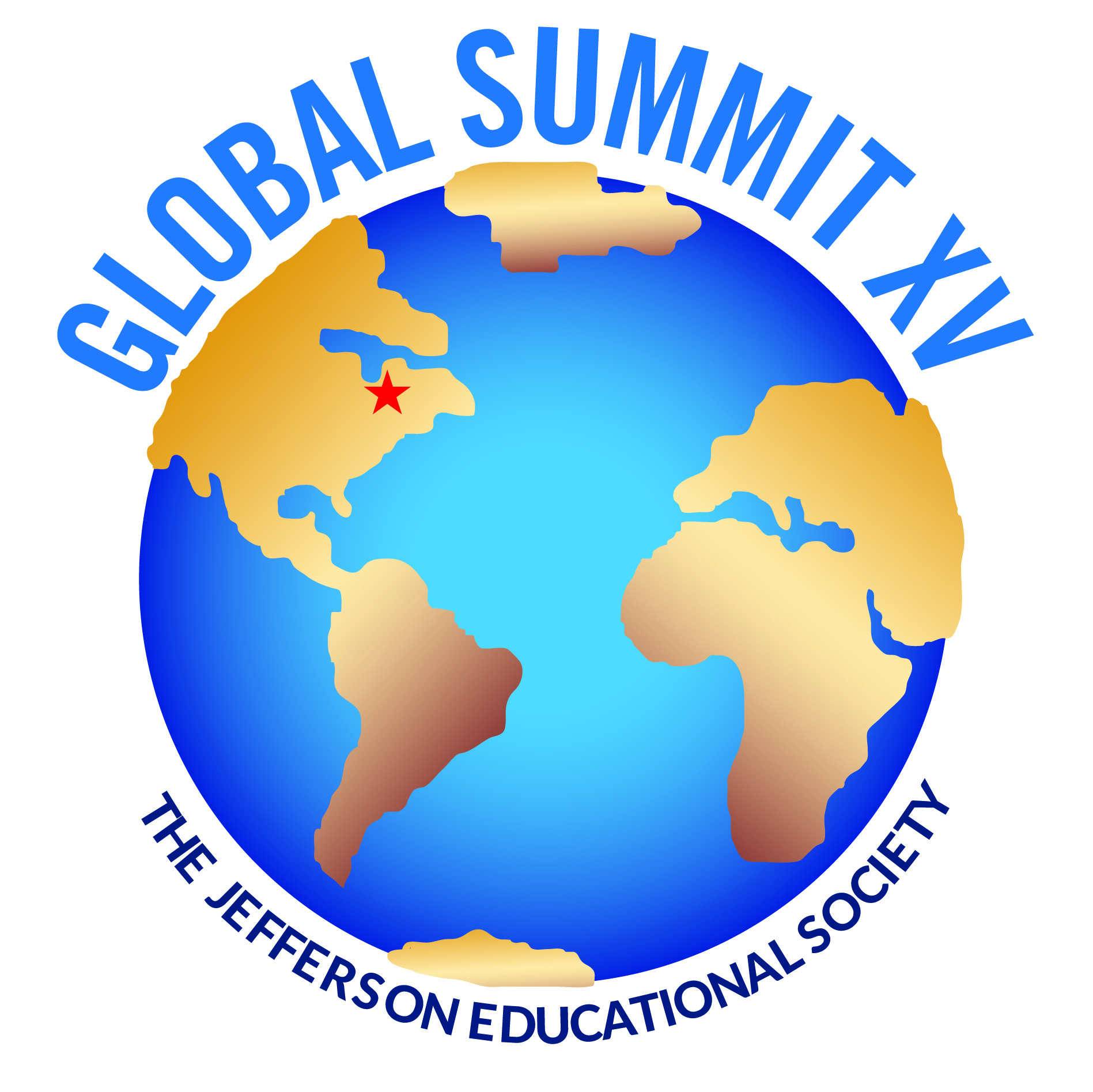 THE JES ANNOUNCED ITS GLOBAL SUMMIT XV SPEAKER LINE UP IN A MEDIA CONFERENCE ON
WEDNESDAY, AUGUST 16 AT 10:30 A.M.
AT THE JEFFERSON EDUCATIONAL SOCIETY, 3207 STATE STREET.
New York Times Chief White House Correspondent Peter Baker kicks off its 15th Global Summit speaker series on Monday, October 23rd.
Following Baker, the lineup continues with author and activist Dr. Mona Hanna-Attisha (October 24); food and beverage writer Brian Freedman (October 25); An afternoon with Richard Florida moderated by Bruce Katz (October 26); Matt Weidinger will discuss poverty in America (October 27); American lobbyist David Urban (October 29); Boston Consulting Group's CEO Rich Lesser (October 30); president of the Brookings Institution's Boys and Men Project Richard Reeves (October 31); Della Clark, visionary for minority entrepreneurship (November 1); contributing writer at The Atlantic and author Tom Nichols (November 2); Classics historian Robert Garland (November 8); retired US Air Force General and Hagen Dignitas Award Recipient Major General Ed Bolton (November 10); Laura Coates and Karen Tumulty moderated by Steve Scully examine The Road to the White House 2024 (November 12); and Val Demmings and Michael Steele moderated by Steve Scully will have a conversation about the state of American politics.
Global Summit XV will feature 16 speakers and two moderators at the 14 events from October 23 through November 13.
In addition, Global Summit Chairman Steve Scully will appear at several events.
The Global Summit is hosted each year by the JES in cooperation with several major sponsors, including Erie Insurance, Lake Erie College of Osteopathic Medicine, and Gannon University.
Tickets for all events are on sale now through the Jefferson's website, www.JESErie.org, or by calling 814.459.8000. Early Bird General Admission is $25 and Early Bird Preferred Seating Admission is $50 until October 14, 2023. Once again, all students will be admitted free with pre-registration through the JES.