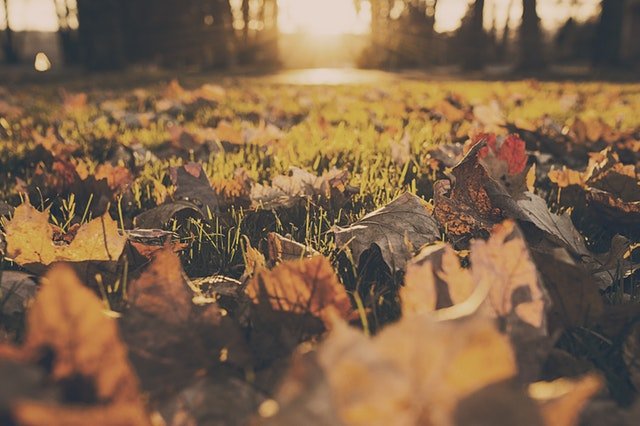 JES Fall Term 2016 Programming Begins September 14
Term features: Five Visiting Speakers, including planners from the czb, LLC urban planning firm that produced Erie Refocused; two acclaimed authors; a renowned genealogist; and an international economic development specialist from Erie's Sister City: Lublin Poland
After a recording-setting turnout during The Summer Term 2016,The Jefferson Educational Society, Erie's think tank for community progress located at 3207 State St., continues its 2016 programming with the Fall Term 2016. The latest programming term features 16 presentations and three courses.
The Fall Term 2016 runs from Sept. 14 to Oct. 17.
On Wednesday, Sept. 14, The JES will kick off its latest programmatic cycle with a free lecture at 7 p.m.: "Sister Cities – An Economic Development Comparison between Erie, PA and Lublin, Poland" presented by Gannon University professor and economist Bruce Kibler, Ph.D. and Institute of Economy and Finance Professor Pawel Pasierbiak, Ph.D. at Maria Curie-Sklodowska University in Lublin, Poland.
The Jefferson welcomes attendees to arrive early to a 6 p.m. reception Wednesday, Sept. 14 to meet The JES team, to learn more about the Fall Term 2016 programming, and to enjoy light refreshments and drinks.
Continuing its Distinguished Visiting Speakers Series, The Jefferson Educational Society is offering four DVS events during The Fall Term 2016 in addition to Dr. Pasierbiak's Erie appearance.
The Jefferson will welcome two critically acclaimed authors, Jean E. Snyder, Ph.D. and Paul Hertneky, M.F.A., Tuesday, Sept. 20 and Thursday, Sept. 22, respectively, each at 7 p.m.
Dr. Snyder will present on her book: Harry T. Burleigh: From the Spiritual to the Harlem Renaissance.
In partnership with Werner Books, The Jefferson welcomes Mr. Hertneky to Erie to present on his book: Rust Belt Boy: Stories of an American Childhood. Both authors will offer book signings after their lectures.
The Jefferson will host renowned genealogist John Philip Colletta, Ph.D., a faculty member of the Institute of Genealogy and Historical Research, Salt Lake Genealogy, and Boston University's family history certificate program, and author of Only a Few Bones. Dr. Colletta will present "Erie Canal Genealogy: The Peopling of Upstate New York and the Midwest" Friday, Sept. 30 at 7 p.m.
On Wednesday, Oct. 12 at 7 p.m., planners from czb, LLC, the Alexandria, Virginia-based urban planning and neighborhood development consulting firm that produced the City of Erie comprehensive plan Erie Refocused will return to Erie to present: "Implementing Erie's New Plan – How Progressive Cities Address Their Challenges," marking the third time The Jefferson has brought the firm back to Erie.
Other lecture topics include:
- Thursday, Sept. 15 at 7 p.m.: an exploration of NatureHoods: Converting Urban Parks to Outdoor Classrooms, led by President and CEO of Asbury Woods Nature Center Larry Berrin, who created a similar program in Oregon;
- Monday, Sept. 19 at 7 p.m.: a review of the U.S.'s relation to Russia post-sanctions led by Father Steven Pimen Simon, who recently returned from Russia;
- Wednesday, Sept. 21 at 4 p.m.: a discussion of the remarkable life of Abigail Adams, led by Corrine Egan, former Executive Director for NW PA Labor Management Council;
- Tuesday, Sept. 27 at 7 p.m.: an investigation of Building an Innovation Ecosystem in Northwestern Pennsylvania, led by Penn State Behrend's Chancellor Ralph Ford, Ph.D.;
- Wednesday, Sept. 28 at 4 p.m.: an evaluation of Great Britain's Role in WWII from June 1940 to 1941, led by local World War II historian Mark Squeglia, B.A.;
- Monday, Oct. 3 at 7 p.m.: an analysis of Six Works of Western Art Every Educated Person Should Know Today, led by Gannon University Professor of Fine Arts and Theology Michael DeSanctis, Ph.D.;
- Tuesday, Oct. 4 at 4 p.m.: an examination of the Implications of Online Voting in the U.S., led by Daniel Nick, M.A., owner of a local web and mobile development and electronic health records company;
- Thursday, Oct. 6 at 7 p.m.: a discussion of Bats: Myths and Legends, led by Gannon University Biology Professor Steven Ropski, Ph.D., who's conducted bat-based research for more than 30 years;
- Monday, Oct. 10 at 7 p.m.: a look at Fascism, Populism, and the Rise of the Us-First Movement, led by experts from the Brock Institute for Mega Issues Education;
- Thursday, Oct. 13 at 7 p.m.: a review of General William Tecumseh Sherman, led by JES President William P. Garvey, Ph.D.;
- Monday, Oct. 17 at 7 p.m.: a discussion of the Future of Public Education in Erie, led by Director of the Honors Program at Edinboro University of Pennsylvania and Professor of journalism and digital media Jim Wertz, Ph.D., who's authored the forthcoming Jefferson Essay on that topic.
Of the 16 lectures offered, eight are free of charge, including four of the Distinguished Visiting Speaker events.
Those seeking more information, including how to register in advance for events or become a member of The Jefferson Educational Society, should visit www.JESErie.org or call The Jefferson at 814.459.8000.