The Jefferson Educational Society Presents:
Global Summit VII
Monday, October 26 to Friday, November 6, 2015
Tickets on Sale Now!
Early registration and student ticket prices available until October 9, 2015
*Schedule Subject to Change
Week One
Monday, Oct. 26 at 7:30 p.m.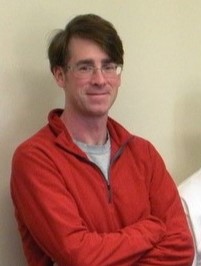 Eric Raimy, Ph.D.:The Importance of Erie, Pa. in Understanding the Changing Dialects of America's Language
Dr. Eric Raimy is a full professor in the Department of English and Chair of the Department of Linguistics at the University of Wisconsin-Madison. He is the recipient of an H. I. Romnes Faculty Fellowship in 2015 and is a Nancy C. Hoefs Professor of English.
Prof. Raimy works on sound patterns in human language from a cognitive science perspective. His recent work focuses on mental representations in phonology and phonetics.
Recent collaboratively edited books by Prof. Raimy include: The Segment in Phonetics and Phonology (Wiley 2015), Wisconsin Talk: Linguistic Diversity in the Badger State(University of Wisconsin Press, 2013), Handbook of the Syllable (Brill, 2011), andContemporary Views on Architecture and Representations in Phonology (MIT Press, 2009). Prof. Raimywas born and raised in Erie, Pa.
Professor Raimy's full biography, which includes a list of interests, published works, and teaching experience, visit University of Wisconsin-Madison's website:https://english.wisc.edu/faculty-raimy.htm
Tuesday, Oct. 27 at 7:30 p.m.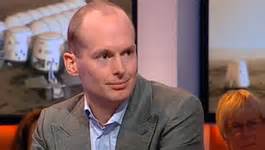 Bas Lansdorp, CEO: Mission Mars – Forwarding our Dreams into Reality
Bas Lansdorp is a born entrepreneur with a passion for ambitious projects. He is co-founder and CEO of Mars One, the dutch foundation that aims to land the first humans on Mars in 2025.
Lansdorp received his masters of science degree in mechanical engineering from Twente University in 2003. At Delft University of Technology he worked for five years on his PhD research in wind energy. He abandoned his research to start his first company, Ampyx Power. Ampyx Power develops a novel, cheaper than coal, method of wind energy generation.
Lansdorp sold part of his shares in Ampyx Power to finance the start of Mars One. Now, only three years later, Mars One is one of the established names in the world of space exploration. Mars One aims to send its first unmanned demonstration mission to Mars in 2018 and recently announced a contract with aerospace titan Lockheed Martin for this mission.
One of the reasons for the success of Mars One is Lansdorp's enthusiasm, which he transfers to any audience in a contagious way.
Wednesday, Oct. 28 at 11:30 a.m. Luncheon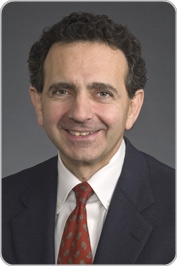 Anthony Atala, M.D.:Growing Human Tissues: Can We Print Organs Instead of Transplanting Them?
Dr. Anthony Atala is the Director of the Wake Forest Institute for Regenerative Medicine, and the W.H. Boyce Professor and Chair of the Department of Urology at Wake Forest University. Dr. Atala is a practicing surgeon and a researcher in the area of regenerative medicine. His current work focuses on growing new human cells, tissues and organs.

Dr. Atala works with several journals and serves in various roles, including Editor-in-Chief of Stem Cells- Translational Medicine, Current Stem Cell Research and Therapy, and Therapeutic Advances in Urology; as Associate Editor of Tissue Engineering and Regenerative Medicine, The Journal of Rejuvenation Research, and Gene Therapy and Regulation; as Executive Board Member or Section Editor of the International Journal of Artificial Organs, Organogenesis, and Current Urology Reports; and as Editorial Board member of Expert Opinion on Biological Therapy, Biomedical Materials, Journal of Tissue Science and Engineering, 3D Printing and Additive Manufacturing, Technology, the Journal of Urology, Recent Patents on Regenerative Medicine, BioMed Central-Urology, Urology, and Current Transplantation Reports.

Dr. Atala is a recipient of many awards, including the US Congress funded Christopher Columbus Foundation Award, bestowed on a living American who is currently working on a discovery that will significantly affect society, the World Technology Award in Health and Medicine, presented to individuals achieving significant and lasting progress, the Samuel D. Gross Prize, awarded every 5 years to a national leading surgical researcher by the Philadelphia Academy of Surgery, the Barringer Medal from the American Association of Genitourinary Surgeons for distinguished accomplishments, the Gold Cystoscope award from the American Urological Association for advances in the field, the Ramon Guiteras Award for pioneering research in regenerative medicine and outstanding contributions as a scholar and teacher, the Innovation Award from the Society of Manufacturing Engineers for the creation of synthetic organs, and the Rocovich Gold Medal, awarded to a distinguished scientist who has made a major impact on science toward the understanding of human disease. In 2011 he was elected to the Institute of Medicine of the National Academy of Sciences. Dr. Atala was elected to the Royal Academy for the Encouragement of the Arts in 2012, and to the National Academy of Inventors as a Charter Fellow in 2013. Dr. Atala's team received the Edison Science/Medical Award in 2013.

Dr. Atala's work has been described in the lay press. In 2003 he was named by Scientific American as a Medical Treatments Leader of the Year for his contributions to the fields of cell, tissue and organ regeneration. Dr. Atala's work was listed as Time Magazine's top 10 medical breakthroughs of the year, and as Discover Magazine`s Number 1 Top Science Story of the Year in the field of medicine in 2007. In 2009 Dr. Atala was featured in U.S. News & World Report as one of 14 Pioneers of Medical Progress in the 21st Century, and his work in 2010 was listed by Smithsonian Magazine as one of 40 things to know about the next 40 years. Dr. Atala' work was listed in the Huffington post as one of 18 great ideas of 2011, in Time Magazine as one of the top 5 medical breakthroughs of the year in 2011, by the American Association of Retired Persons as one of the 50 influential people who will make life better in 2012, and by Time Magazine as one of 5 discoveries that will change the future of organ transplants in 2013.

Dr. Atala has led or served several national professional and government committees, including the National Institutes of Health working group on Cells and Developmental Biology, the National Institutes of Health Bioengineering Consortium, and the National Cancer Institute's Advisory Board. Dr. Atala heads a team of over 300 physicians and researchers. Over ten applications of technologies developed in Dr. Atala's laboratory have been used clinically. He is the editor of twelve books, including Essentials of Stem Cell Biology, Principles of Regenerative Medicine, Foundations of Regenerative Medicine, Methods of Tissue Engineering, and Minimally Invasive Urology. He has published more than 400 journal articles and has applied for or received over 200 national and international patents.
Friday, October 30 at 7:30 p.m.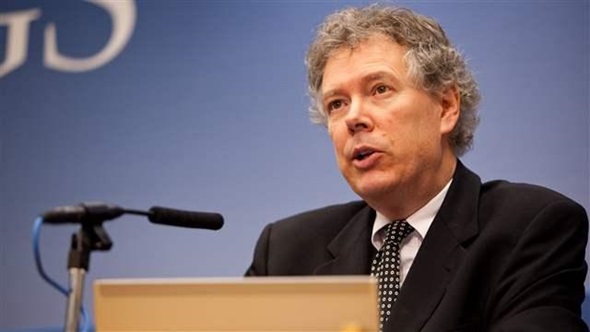 Darrel West, Ph.D.:Gigacities: How Broadband is Reshaping the World
Dr. Darrell M. West is vice president and director of Governance Studies and holds the Douglas Dillon Chair. He is founding director of the Center for Technology Innovation at Brookings and Editor-in-Chief of TechTank. His current research focuses on educational technology, health information technology, and mobile technology. Prior to coming to Brookings, West was the John Hazen White Professor of Political Science and Public Policy and Director of the Taubman Center for Public Policy at Brown University.
West is the author or co-author of 20 books including Going Mobile: How Wireless Technology is Reshaping Our Lives (Brookings Institution Press, 2015), Billionaires: Reflections on the Upper Crust (Brookings Institution Press, 2014), Digital Schools: How Technology Can Transform Education (Brookings, 2012), The Next Wave: Using Digital Technology to Further Social and Political Innovation (Brookings, 2011), Brain Gain: Rethinking U.S. Immigration Policy(Brookings, 2010), Digital Medicine: Health Care in the Internet Era (Brookings, 2009), Digital Government: Technology and Public Sector Performance, (Princeton University Press, 2005),Air Wars: Television Advertising in Election Campaigns (Congressional Quarterly Press, 2005),Cross Talk: Citizens, Candidates, and the Media in a Presidential Campaign (University of Chicago Press, 1996) The Sound of Money: How Political Interests Get What They Want (W. W. Norton, 1998), Biotechnology Policy Across National Boundaries (Palgrave Macmillan, 2007), and Patrick Kennedy: The Rise to Power (Prentice-Hall, 2000), among others.
He is the winner of the American Political Science Association's Don K. Price award for best book on technology (for Digital Government) and the American Political Science Association's Doris Graber award for best book on political communications (for Cross Talk). He has published more than three dozen scholarly articles in a wide range of academic journals, including the American Political Science Review, American Journal of Political Science, Journal of Politics, Public Administration Review, Political Science Quarterly, Social Science Quarterly, the British Journal of Political Science, New England Journal of Medicine, and Urban Affairs Review. In 2014, he was honored by Public Administration Review for having written one of the 75 most influential articles since 1940. This was for his article "E-Government and the Transformation of Service Delivery and Citizen Attitudes."
He has served as a visiting scholar at Nuffield College of Oxford University and delivered nearly 150 lectures in a dozen different countries around the world, including China, Japan, Russia, Taiwan, Mexico, Brazil, Germany, Netherlands, Portugal, Spain, Turkey, Bahrain, and the United States. He has been quoted in leading newspapers, radio stations, and national television networks around the world. He has received grants from the National Science Foundation, Pew Charitable Trusts, the Gates Foundation, Kauffman Foundation, Ford Foundation, and McCormick Foundation.
The Center that he directs at Brookings examines a wide range of topics related to technology innovation including governance, democracy, and public sector innovation; policy architecture, legal and Constitutional aspects of technology; digital media and social networking; health information technology; virtual education, and green technology. Its mission is to identify key developments in technology innovation, undertake cutting-edge research, disseminate best practices broadly, inform policymakers at the local, state, and federal levels about actions needed to improve innovation, and enhance the public's and media's understanding of the importance of technology innovation.
Week Two
Monday, Nov. 2 at 7:30 p.m.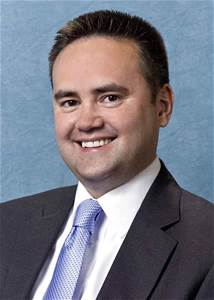 Nile Gardiner and Aaron David Miller:US Foreign Policy & Our Role in the World – a panel discussion moderated by C-SPAN's Steve Scully
Dr. Nile Gardiner is Director of The Heritage Foundation's Margaret Thatcher Center for Freedom - The Davis Institute for National Security and Foreign Policy at The Heritage Foundation.
His key areas of specialization include: the Anglo-American "special relationship," the United Nations, post-war Iraq , and the role of Great Britain and Europe in the U.S.-led alliance against international terrorism and "rogue states," including Iran . He was recently named one of the 50 most influential Britons in the United States by the London Daily Telegraph .
As a leading authority on transatlantic relations, Gardiner has advised the executive branch of the U.S. government on a range of key issues, from the role of international allies in post-war Iraq , to U.S.-British leadership in the War on Terrorism. His policy papers are read widely on Capitol Hill, where he is regularly sought after for advice on major foreign policy matters.
Gardiner has testified several times before Congress, and frequently briefs delegations of political leaders and journalists from across the world. He served as an expert on the 2005 Gingrich-Mitchell Congressional Task Force on the United Nations.
Prior to joining Heritage in 2002, Gardiner was Foreign Policy Researcher for former British Prime Minister Margaret Thatcher. Working in her Private Office, Gardiner assisted Lady Thatcher with her latest book, Statecraft: Strategies for a Changing World , published by HarperCollins. He served as an aide to Lady Thatcher from 2000 to 2002, and advised her on a number of international policy issues.
Gardiner received his doctorate in history from Yale University, and was awarded several academic scholarships, including the International Security Studies Smith Richardson Foundation Fellowship, and the David Gimbel Fellowship. In addition, Gardiner has two master's degrees from Yale, and a master's degree and bachelor's degree in modern history from Oxford University. He has a broad range of international experience, and has lived in four continents: Europe, Africa, Asia and North America.
He appears frequently as a foreign policy analyst and political commentator on national and international television and radio, including Fox News Channel, CNN , BBC, Sky News, and NPR . He has made over 500 television appearances, and given more than 400 radio interviews, discussing foreign policy issues.
His media appearances include: "The O'Reilly Factor" (Fox News Channel), "NewsHour with Jim Lehrer" (PBS), "Good Morning America" (ABC), "NBC Nightly News," "Hardball with Chris Matthews" (MSNBC), "Hannity & Colmes" (Fox), "Lou Dobbs Tonight" (CNN), "Anderson Cooper 360" (CNN), "Washington Journal" (C-SPAN), "The Situation Room" (CNN), "Fox and Friends" (FOX), "Special Report with Brit Hume" (Fox), "The Early Show" (CBS), "Studio B with Shepard Smith" (Fox), "Power Lunch" (CNBC), "Your World With Neil Cavuto" (Fox), "Big Story With John Gibson" (Fox), "Newsnight" (BBC), "GMTV" (ITV), "Sunday Live with Adam Boulton" (Sky News) "CBC News: Sunday" (CBC), "Today Programme"(BBC Radio 4), "The Diane Rehm Show'"(NPR), and "All Things Considered" (NPR).
Gardiner also has written for a number of leading publications including: The Wall Street Journal , The London Sunday Times, USA Today , The Washington Times, The Boston Globe , Suddeutsche Zeitung(Germany), The London Daily Telegraph, The New York Daily News , The Weekly Standard , National Review , and Human Events . He has been widely quoted in major U.S. and international media includingThe New York Times , The Washington Post , The Financial Times , The Los Angeles Times ,International Herald Tribune , Le Figaro (France) , Reuters , Associated Press , The London Times , andThe London Sunday Telegraph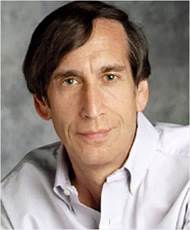 Dr. Aaron David Miller is currently the Vice President for New Initiatives and a Distinguished Scholar at the Woodrow Wilson International Center for Scholars. Between 2006 and 2008, he was a Public Policy Scholar when he wrote his fourth book The Much Too Promised Land: America's Elusive Search for Arab-Israeli Peace (Bantam, 2008). His other books include The Arab States and the Palestine Question: Between Ideology and Self Interest, The PLO and the Politics of Survival, and The Search for Security, Saudi Arabian Oil and American Foreign Policy.
For the prior two decades, he served at the Department of State as an advisor to Republican and Democratic Secretaries of State, where he helped formulate U.S. policy on the Middle East and the Arab-Israel peace process, most recently as the Senior Advisor for Arab-Israeli Negotiations. He also served as the Deputy Special Middle East Coordinator for Arab-Israeli Negotiations, Senior
Member of the State Department's Policy Planning Staff, in the Bureau of Intelligence and Research, and in the Office of the Historian. He has received the department's Distinguished, Superior, and Meritorious Honor Awards.
Mr. Miller received his Ph.D. in American Diplomatic and Middle East History from the University of Michigan in 1977 and joined the State Department the following year. During 1982 and 1983, he was a Council on Foreign Relations fellow and a resident scholar at the Georgetown Center for Strategic and International Studies. In 1984 he served a temporary tour at the American Embassy in Amman, Jordan. Between 1998 and 2000, Mr. Miller served on the United States Holocaust Memorial Council. After leaving the state department, Mr. Miller served as president of Seeds of Peace from January 2003 until January 2006. Seeds of Peace is a nonprofit organization dedicated to empowering young leaders from regions of conflict with the leadership skills required to advance reconciliation and coexistence (www.seedsofpeace.org).
His media and speaking appearances include CNN (including "American Morning," "Wolf Blitzer Reports,") "The Newshour with Jim Lehrer," FOX News, "The NBC Nightly News," "CBS Evening News," National Public Radio, the BBC, Canadian Broadcasting Corporation, Al Arabiya, and Al Jazeera. Mr. Miller has also been a featured presenter for the World Economic Forum in Davos and Amman, Harvard University, Columbia University, New York University, University of California at Berkeley, The City Club of Cleveland, Chatham House, and The International Institute for Strategic Studies. His articles have appeared in newspapers, including The New York Times, The Washington Post, Los Angeles Times, and The International Herald Tribune.
Tuesday, Nov. 3 at 7:30 p.m.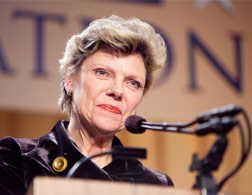 Cokie Roberts: An Evening with Author, Columnist, & Television Commentator: Cokie Roberts

Cokie Roberts is a renowned American journalist and author and contributing senior news analyst for National Public Radio, as well as a regular roundtable analyst for the current This Week With George Stephanopoulos. She is also a political commentator for ABC News, serving as an on-air analyst for the network. Notable publications include: Capital Dames: The Civil War and The Women of Washington 1848-1868; Founding Mothers: Remembering the Ladies; Ladies of Liberty: The Women Who Shaped Our Nation; Our Haggadah: Uniting Traditions for Interfaith Families;and We Are Mothers' Daughters.
Wednesday, Nov. 4 at 7:30 p.m.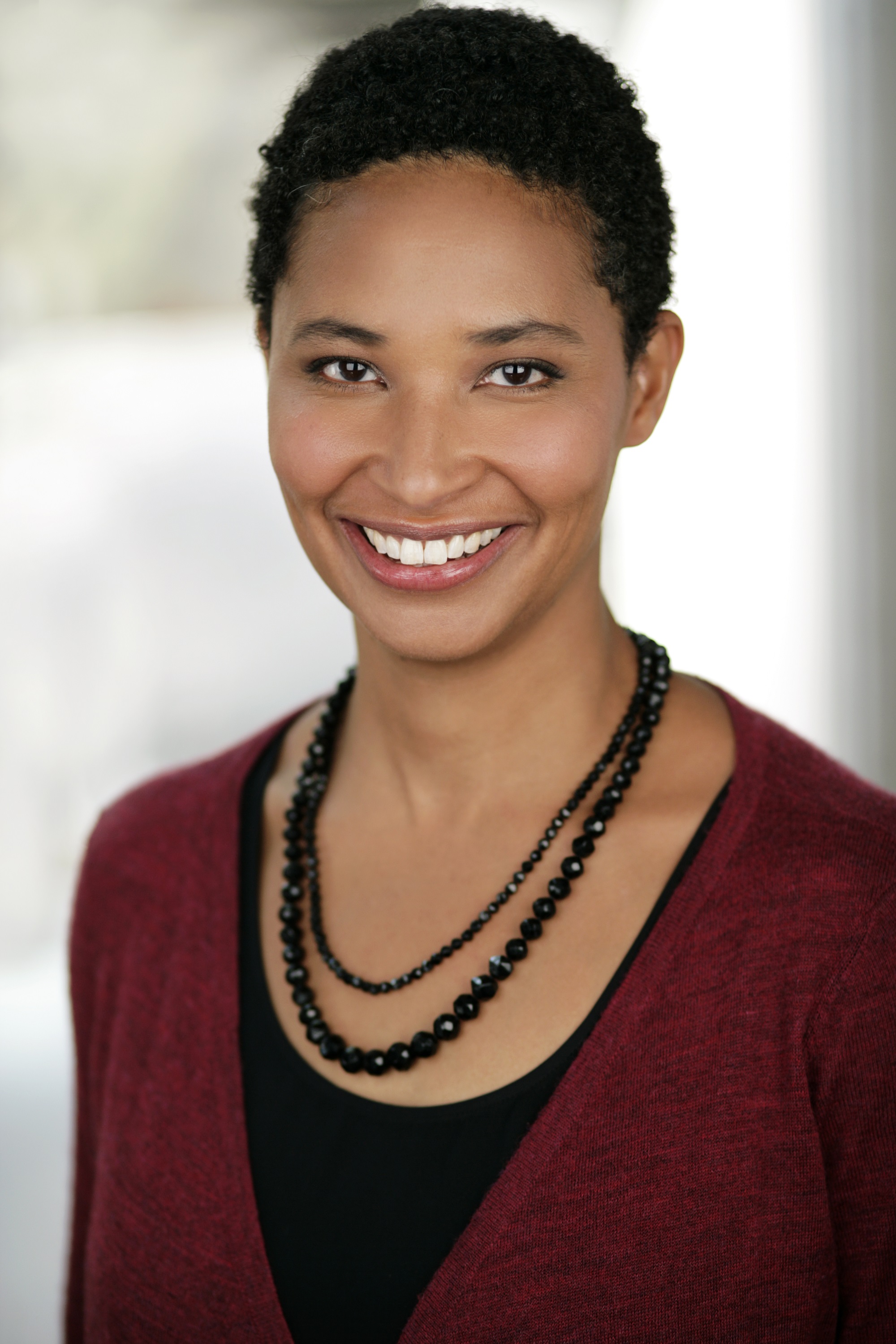 Danielle Allen:Reading the Declaration of Independence in Defense of Equality
Danielle Allen is UPS Foundation Professor of Social Science at the Institute for Advanced Study in Princeton, New Jersey. She is a political theorist who has published broadly in democratic theory, political sociology, and the history of political thought. Widely known for her work on justice and citizenship in both ancient Athens and modern America, Allen is the author of The World of Prometheus: the Politics of Punishing in Democratic Athens (2000), Talking to Strangers: Anxieties of Citizenship since Brown vs. the Board of Education (2004), Why Plato Wrote (2010), and OurDeclaration: A Reading of the Declaration of Independence in Defense of Equality(Norton/Liveright Books, June 2014). She is the co‐editor of the award‐winningEducation, Justice, and Democracy (2013, with Rob Reich) and From Voice to Influence: Understanding Citizenship in the Digital Age (forthcoming, with Jennifer Light).
Friday, Nov. 6 at 7:30 p.m.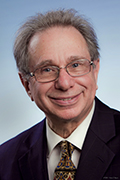 Norman Gevitz, Ph.D.: The Future of Osteopathic Medicine and Osteopathy: A Global Perspective
Dr. Norman Gevitz is a medical historian.[1] He has written numerous books and papers on the history of medicine in the United States and England. He is perhaps best known for his book, The D.O.s: Osteopathic Medicine in America, where he discusses the history of the profession osteopathic medicine in the United States.
Gevitz formerly taught at the Ohio University College of Osteopathic Medicine. He is currently a professor and Senior Vice President of Academic Affairs at A.T. Still University.
Gevitz also wrote Other Healers: Unorthodox Medicine in America, and co-wrote Beyond Flexner: Medical Education in the Twentieth Century.
Norman Gevitz studied political science at New York University, graduating with a Bachelor of Arts in 1970, and then a Master of Arts in 1971. After moving to the University of Chicago where he studied sociology, earning a Doctor of Philosophy (PhD) in 1980.
Thomas B. Hagen Dignitas Award Winners:
Drs. John M. Ferretti and Silvia M. Ferretti
President/Provost & Senior Vice President and Dean of Academics, Lake Erie College of Osteopathic Medicine, Erie, Pa.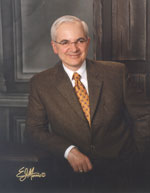 In September 1988, Millcreek Community Hospital in Erie decided to defy conventional wisdom.
Despite the fact that studies were forecasting a surplus of physicians, the hospital decided to open its own medical school. One of the hospital's chief medical administrators, Dr. John Ferretti, led the campaign. The mission: Educate osteopathic physicians who would care for northwestern Pennsylvania's medically underserved areas. Four years later, Lake Erie College of Osteopathic Medicine was born.
LECOM's first dean was Dr. Silvia Ferretti. She was the first woman to serve as the dean of any osteopathic medical college, and she helped shape the academic direction of the school.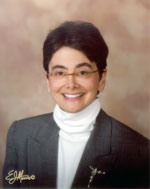 From the start, the brother and sister team worked to make LECOM different than any other medical college. For example, they eschewed the traditional teaching model of lecture and lab work and developed new methods of study. Today, students choose from four curriculum types: A traditional lecture-discussion format, independent study, a problem-based learning format and a three-year curriculum designed to more rapidly prepare students for a career in primary care.
The Ferrettis continue to be active at LECOM. John serves as the college's president and CEO, and Silvia is its provost. They have personally funded scholarships for LECOM students and made significant contributions to the college's annual auction to raise funds for additional scholarships. They also support many community organizations, including the expERIEnce Children's Museum, the Erie Bay Hawks basketball team, St. Paul's Clinic, the Inner City Art House and Catholic Charities.