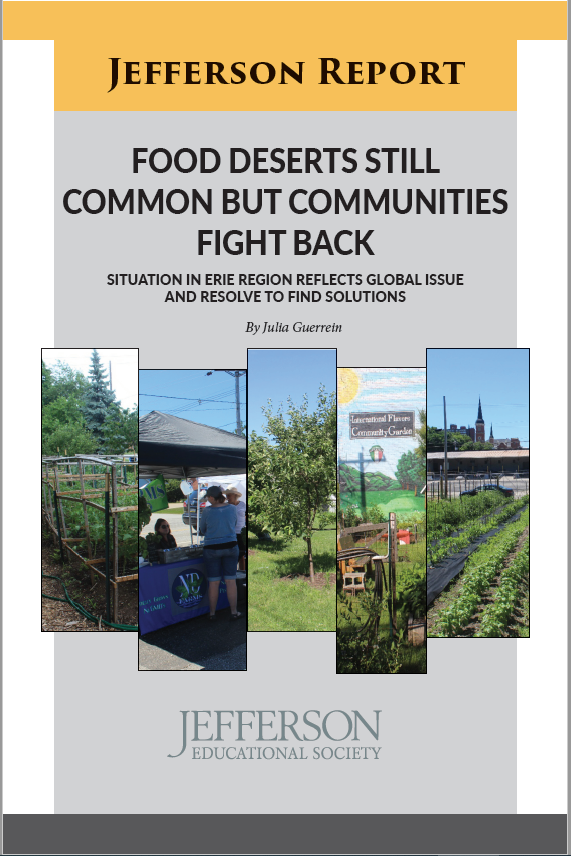 Jefferson Report Targets Food Deserts
As Thanksgiving and the 2019 holiday season approaches, the Jefferson Educational Society's Publications Division is now releasing its latest "report" on a vital community issue – food deserts.
The 21-page report, titled "Food Deserts Still Common But Communities Fight Back," was written by Julia Guerrein, edited by Pat Cuneo, and vetted by the Jefferson Editorial Board.
It brings up to date major issues involving food deserts – the terms, definitions, and local and global successes and obstacles. It is part data (there are 10 defined food deserts in Erie County), fact-checking, update, analysis, a look at what communities, nonprofits, and governments are doing to confront them, and challenges that lie ahead.
Click HERE to read the report.
Copies can be picked up at the Jefferson Educational Society, 3207 State St., Erie, PA 16508.