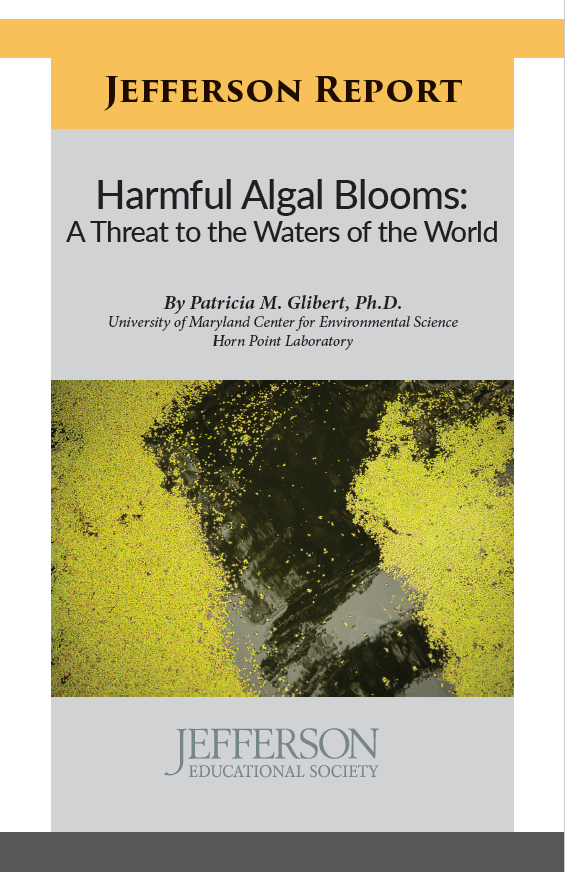 In the fall of 2018, Dr. Judy Lynch wrote an essay on Harmful Algal Blooms (HABs) in the Erie Region.
The Jefferson is hosting Dr. Patricia Glibert at our 11th Annual Global Summit. She will be here to discuss HABs at 7:30 p.m. on Tuesday, October 29, 2019.
In addition to her presentation, she also put together a Jefferson Report on the subject, inspired by Lynch's essay, which touches briefly on the HABs issue in Lake Erie. This report was released on Thursday, October 24.
To access this report online, please click HERE. If you would like a print copy, stop by the Jefferson Educational Soicety to pick one up. They will be available tonight at Dr. Glibert's presentation.