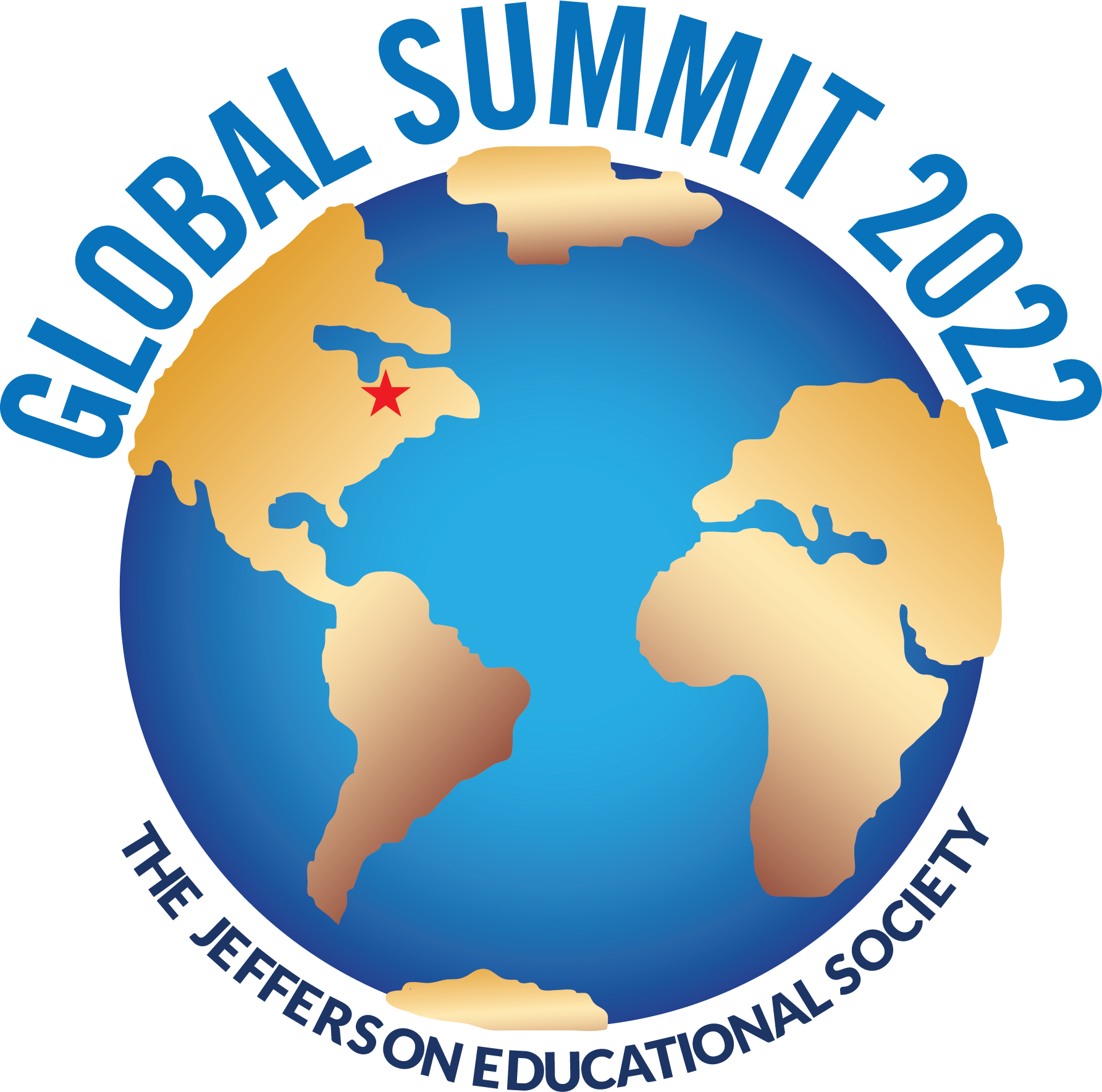 MEDIA RELEASE
Early Bird Summit Specials Extended Through Wednesday
Karl Rove to Kick Off Week One Sunday at Gannon

Erie, Pennsylvania (October 17, 2022) – Early Bird prices for the Jefferson's Global Summit 2022 speaker series have been extended to midnight Wednesday to enable more people to save a few dollars on the summit lineup that continues next Sunday, Oct. 23, with Republican Party strategist Karl Rove.
For the next two days, early bird prices will remain in effect: Adult tickets: $25; VIP tickets $50; adult passes to all events $150; and VIP passes to all events $300. Starting Thursday, tickets will revert to their regular prices ($35 adults, $60 VIP, $175 adult pass, and $375 VIP pass).
As always, students on any level from Erie County will be admitted free with preregistration through the JES website at www.JESErie.org or call the Jefferson at 814.459.8000.
Rove, who served as policy director for former President George W. Bush, will return to Erie to present in the Yehl Room at Gannon's Waldron Campus Center, 124 W. Seventh St., at 7:30 p.m. There will be no same-day sales.
Rove will share his thoughts on "The Future of the GOP" as he discusses how the Republican Party will move forward in a time of intraparty tension between those who remain devoted to former President Trump and those seeking a new party leader. With the upcoming November midterms and the eventual 2024 presidential election, Rove brings major political party and White House experience to talk about the GOP at a crossroads. Global Summit 2022 Chairman Steve Scully will serve as moderator for the event.
Global Summit 2022 features 15 programs and 19 speakers over a two-month period between early October and early December.
Additional presenters at the annual Summit include digital expert Elizabeth Strickler; Brookings Institution Senior Fellow Rashawn Ray; and immigration specialist Anahita Panahi next week; humorist Tom Bodett; a panel with community schools leader José Muñoz; foreign policy expert Fiona Hill; political journalist and conservative author Jay Cost; director of the Michigan Economic Council and Brookings Fellow John C. Austin; and acclaimed authors and veteran journalists James and Deborah Fallows in November; and CBS News Chief Political Analyst John Dickerson; Bloomberg Opinion Columnist Al Hunt and American Broadcast Journalist Judy Woodruff; and map making expert Allen Carroll in December.
Jacob Bartko
Vice President of Operations
Jefferson Educational Society
814.459.8000
Bartko@JESErie.org
The Jefferson Educational Society of Erie is a nonprofit institution founded to promote civic enlightenment and community progress for the Erie region through study, research, and discussion.
Global Summit 2022 Lineup
-- Karl Rove Sun., Oct. 23 (Gannon Yehl Room at Waldron Campus Center, 7:30 p.m.)
-- Elizabeth Strickler Tues., Oct. 25 (Jefferson at 3207 State, 7:30 p.m.)
-- Rashawn Ray Wed., Oct. 26 (Gannon Yehl Room at Waldron Campus Center, 7:30 p.m.)
-- Anahita Panahi Thu., Oct. 27 (Yehl at Waldron, 7:30 p.m.)
-- Tom Bodett Wed., Nov. 2 (Jefferson, 7:30 p.m.)
-- Jose Munoz Thu., Nov. 3 (Jefferson, 7:30 p.m.)
-- Fiona Hill Fri., Nov. 4 (Gannon Highmark Events Center, 7 p.m.)
-- Jay Cost Mon., Nov. 7 (Jefferson, 7:30 p.m.)
-- John C. Austin Wed., Nov. 9 (Yehl at Gannon's Waldron, 7:30 p.m.)
-- Jim and Deborah Fallows Thu., Nov. 10 (Yehl at Waldron, 7:30 p.m.)
-- Charles Brock Fri., Nov. 11, (Jefferson, 7:30 p.m.)
-- John Dickerson Sun., Dec. 11 (Yehl at Waldron, 7:30 p.m.)
-- Al Hunt and Judy Woodruff Mon., Dec. 12 (Yehl at Waldron, 7:30 p.m.)
-- Allen Carroll Tues., Dec. 13 (Jefferson, 7:30 p.m.)