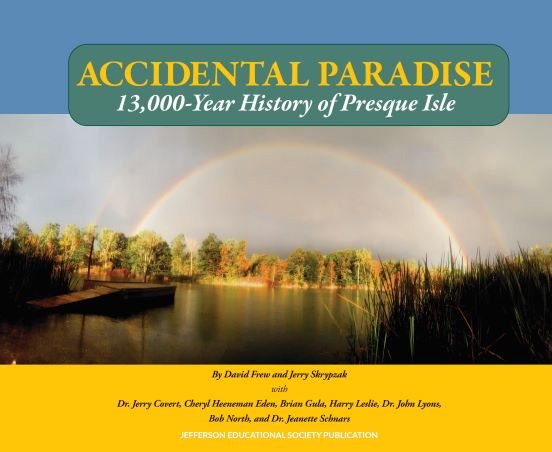 The book, published by the Jefferson Educational Society, is the result of a three-year project with co-authors Dr. David Frew and Jerry Skrypzak and delves into the natural history, personalities, and major events involving the peninsula over the decades -- and centuries -- combined with photographs, illustrations, charts, and maps. For further information click here.
"Accidental Paradise: 13,000-Year History of Presque Isle" is on sale at the Tom Ridge Environmental Center's gift shop and through a special website, AccidentalParadise.com.
The book, priced at $35 plus tax and shipping, can be ordered now through the website sponsored by the TREC Foundation, AccidentalParadise.com.
Presque Isle Gallery and Gifts on the main floor of TREC, located at 301 Peninsula Drive, Suite #2, Erie, PA 16505 will also handle sales Wednesday through Sunday from 10 a.m. to 4 p.m. For more information, send an email to aperino@TRECF.org.
To watch "Accidental Paradise: Stories Behind The Stories" click here.