The Promise of America's Smaller Industrial Cities
Destination Erie Lecture - Thursday, October 17th, 2013, 7:00 PM - 8:30 PM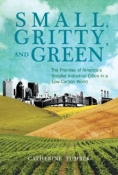 America's once-vibrant small-to-midsize cities–Syracuse, Worcester, Akron, Flint, Rockford, and others–increasingly resemble urban wastelands. Gutted by deindustrialization, outsourcing, and middle-class flight, small industrial cities–as a class–have become invisible to a public distracted by the Wall Street (big city) versus Main Street (small town) matchup. However, small cities offer many assets for sustainable living not shared by their big city or small town counterparts, as explained in Tumber's book, Small, Gritty, and Green. Catherine Tumber, Ph.D.
Class Instructor: Catherine Tumber Ph.D.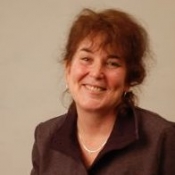 Historian and journalist Catherine Tumber is currently a visiting scholar in Northeastern University's School of Public Policy and Urban Affairs, a fellow with the Massachusetts Institute for a New Commonwealth Gateway Cities Innovation Institute, and a Penn Institute for Urban Research Scholar. She holds a doctorate in U.S. social and cultural history from the University of Rochester. Tumber researched and wrote Small, Gritty, and Green while a research affiliate with the MIT Department of Urban Studies and Planning's Community Innovators Lab, from 2009 to 2011.