Lecturers at the Jefferson Educational Society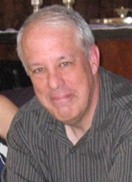 Richard Arthur
Richard Jay Arthur, M.A., is a native of Pittsburgh. A 23-year veteran Army
officer, he has a lifelong interest in history with particular focus on the American
Colonial period. He has given talks on the Founding Fathers and the Continental
Army and lectured on the role of Pennsylvanians on the planning and actions of
D-Day, including stories based on interviews with participants. A website features
stories from his Butler County youth at www.butlercountyboyhood.com. He earned his
bachelor's degree from Allegheny College, and his master's from George Washington
University. He and his wife, Mary Lou, live in rural Erie County, where they operate
Winter's End, an environment that supports bees and butterflies.