Lecturers at the Jefferson Educational Society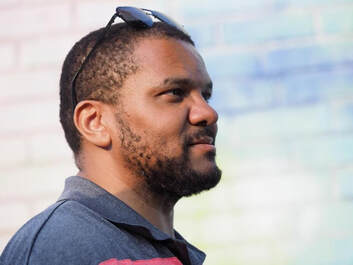 Antonio Howard
My name is Antonio Howard (Peggy's son); I am an autodidactic artist. At the young age of 15, I was incarcerated and sentenced to life in prison, where I served 26 ½ years. While in prison, I educated myself through instructional books on the concepts and processes of visual art.
​
Released in 2018, I now live as a valued member of the community committed to serving others and creating connection points through art that sparks meaningful dialog. I am the 2019 recipient of Erie Arts & Culture's Emerging Artist Fellowship. I am also a 2021 Teaching Artist through Erie Arts & Culture / Pennsylvania Council on the Arts. Since 2020, I have participated in the creation of multiple murals throughout Erie County, including one honoring 93-year-old veteran, educator, and civic leader - Luther Manus.

I am the author of three self-published books. I participate as a guest speaker and presenter, focusing on topics related to the criminal legal system and equitable reform.