Global Summit I - IX
The Jefferson Educational Society invites speakers from around the world to speak on a broad range of globally important issues each fall as part of our Global Summit Speaker Series.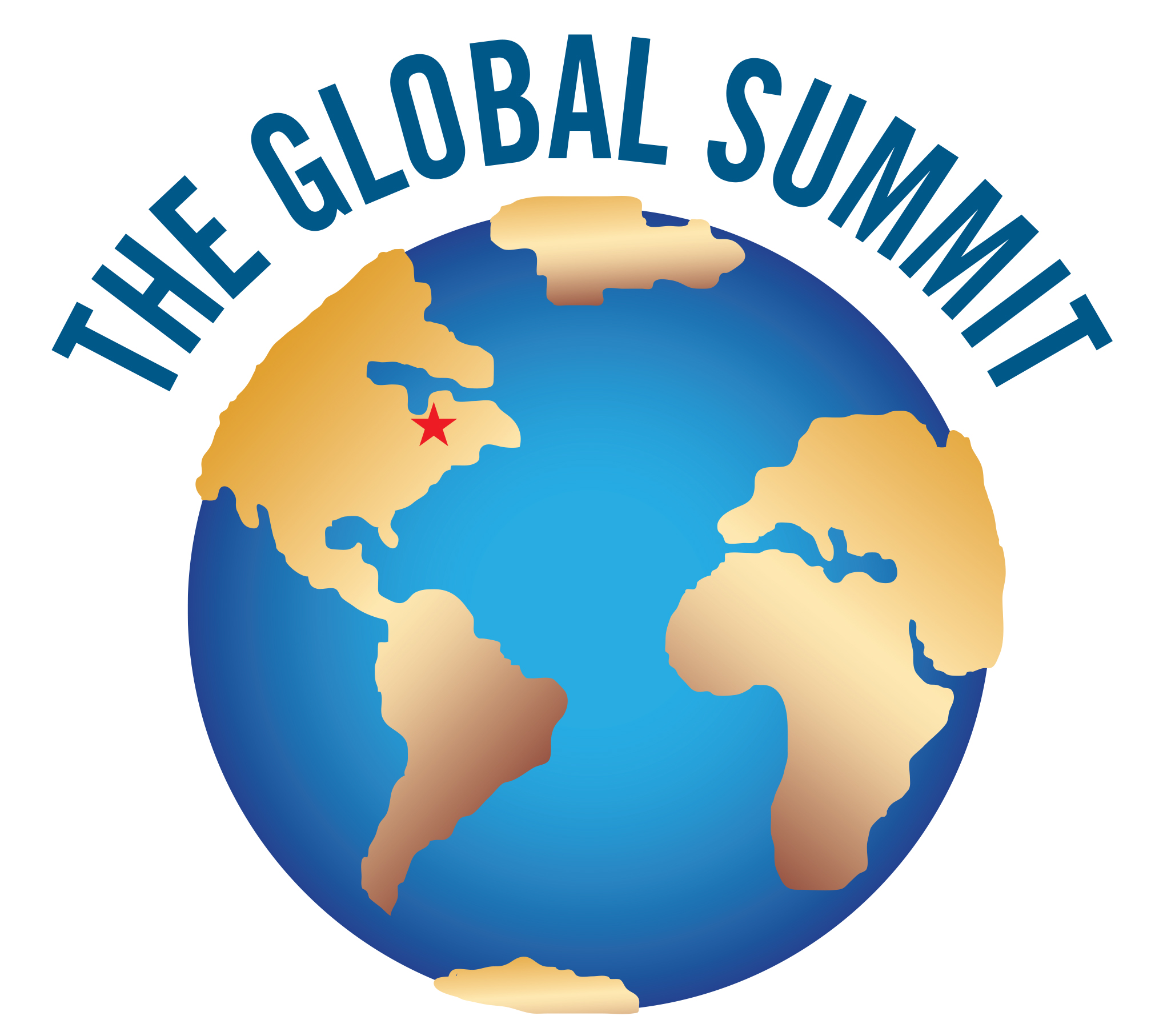 Global Summit IX
November 2 to November 17, 2017
To register for any or all of the Global Summit IX events, please click here or call us at 814.459.8000!
Thursday, November 2 at 7:30 p.m.
Location: The Jefferson Educational Society, 3207 State St., Erie, PA 16508

Bruce Katz presents: "Erie and the New Localism"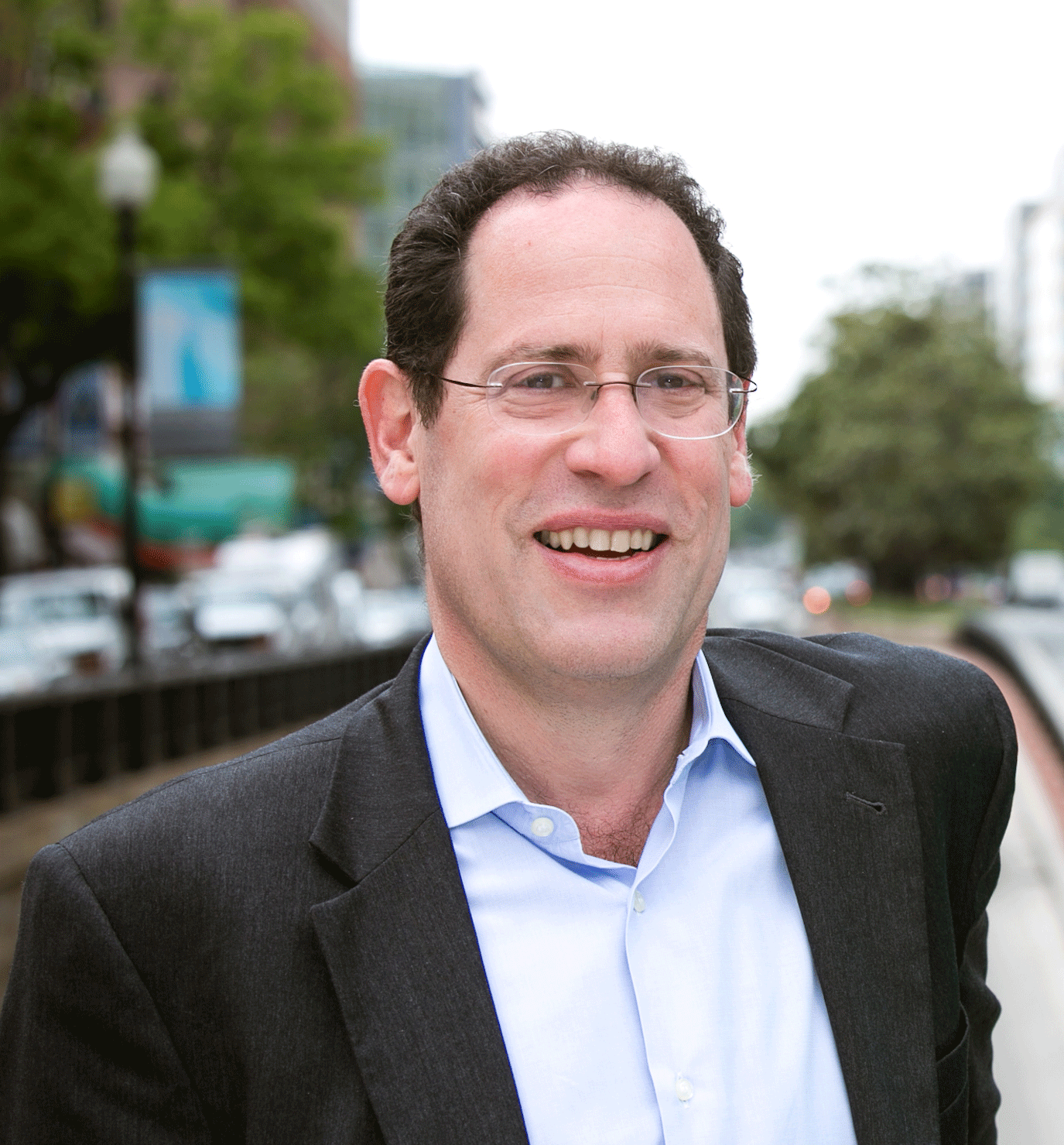 Bruce Katz may know more about American cities than anyone in the world. Katz, the first Centennial Scholar at the Brooking Institution, frequently writes and lectures about the challenges and opportunities of global urbanization. He founded the Brookings Metropolitan Policy Program in 1996, and is considered one of the nation's foremost experts on issues facing U.S. cities.
The key missing ingredient in many cities today is leadership, Katz argues. "Despite Erie's loss of population and industries, in recent years the city has begun to invest in its competitive assets, demonstrating that the real power to create change lies with a city's innovative public, private, and civic leaders," he noted. "This power that resides with a city's problem-solvers is what my coauthor and I call The New Localism. Erie is one of many American success stories that demonstrates how new norms of leadership can pave a path toward a more prosperous society."
Katz, a graduate of Brown University, Yale law School, and a visiting professor at the London School of Economics, co-authored The Metropolitan Revolution in 2013, arguing that cities have become the vanguard of policy innovation and problem-solving in the United States and the world. He and his colleagues often collaborate with experts throughout Brookings and elsewhere to develop new models of finance, growth and governance in cities and nations.
Before joining Brookings more than 20 years ago, Katz served as chief of staff to Housing and Urban Development Secretary Henry Cisneros and was the senior counsel and staff director of the U.S, Senate Subcommittee on Housing and Urban Affairs. Katz regularly advises local, state, national, and global leaders and organizations, and he has been a longtime supporter of and mentor to the Jefferson Society.
Wednesday, November 8 at 7:30 p.m.
Location: The Jefferson Educational Society, 3207 State St., Erie, PA 16508

Jay Cost presents: "Linking Founding Fathers to Issues of the Day: Focus on Alexander Hamilton and James Madison"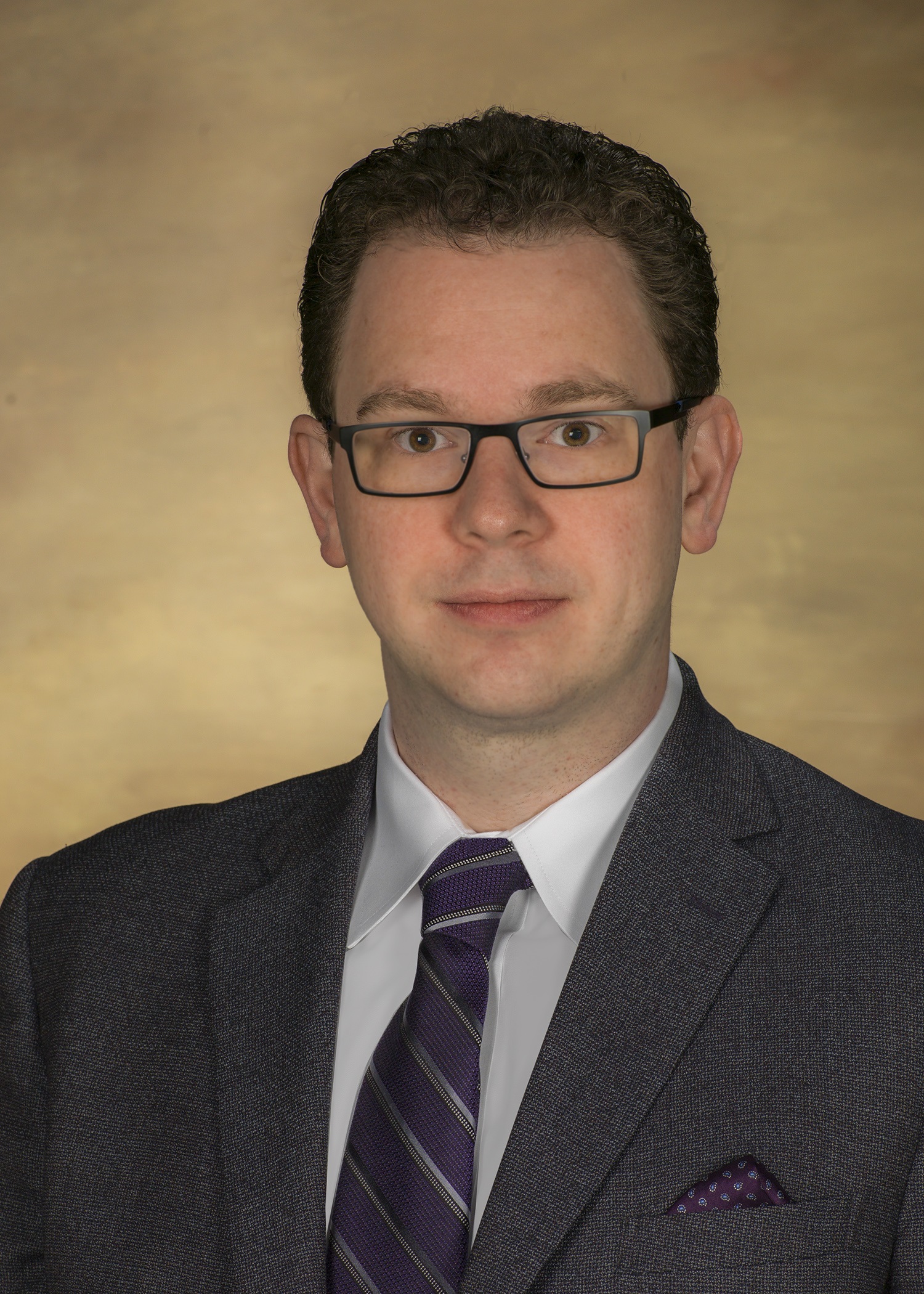 Jay Cost, a political analyst and writer, has been known to strike a nerve or two with his defense of conservative principles. "While planning the University of Virginia," he wrote recently, "Thomas Jefferson (promised) it would be a school whose students and faculty would not be 'afraid to follow truth wherever it may lead, nor to tolerate any error so as reason is left free to combat it.' It is an important motto to remember in this age of 'safe spaces,' anxieties about 'micro-aggressions,' and the like. Nobody should feel afraid of the figures from our history, not compelled to redact them from public memory. Instead, we should honor statesmen from our past for the good things they did and not hesitate to rebuke them for the bad."
Cost is a senior writer at The Weekly Standard and the author of two books: Spoiled Rotten, which traces the history of the Democratic Party from its founding under Andrew Jackson to the presidency of Barack Obama; and A Republic No More: Big Government and the Rise of American Political Corruption, a history of American political corruption. His Global Summit talk will feature his third book, The Price of Greatness, which explores the intellectual relationship between Founding Fathers James Madison and Alexander Hamilton, and will be released in May 2018. Cost also wrote the critically acclaimed essay, "So What's Bad About Cronyism?"
After beginning his political writing career with the "Horse Race Blog," which used a data-driven approach to forecast the 2004 election, Cost analyzed elections and political issues for the website RealClearPolitics from 2005 to 2010. Since 2010, he has been a senior writer at The Weekly Standard. He received his Bachelor's degree in Government and History from the University of Virginia, and Ph.D. in Political Science from the University of Chicago.
Thursday, November 9 at 7:30 p.m.
Location: The Mary D'Angelo Performing Arts Center at Mercyhurst University, 501 E. 38th St., Erie, PA 16546

"Understanding Trump: Washington Insiders on the 45th President," a media panel discussion moderated by C-SPAN's Steve Scully featuring Tara Palmeri, Philip Rucker, and Byron York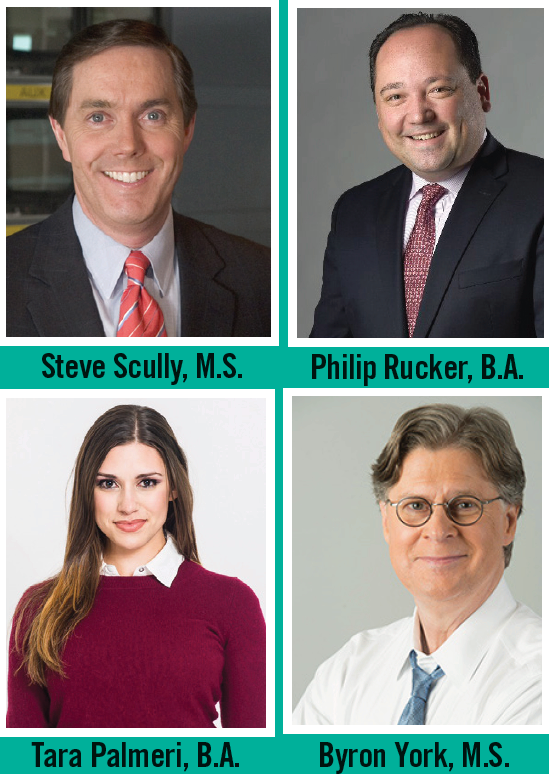 A news media panel focusing on the relations between the Fourth Estate and the Executive branch will feature Washington Press Corps members Philip Rucker, Tara Palmeri, and Byron York and will be led by Steve Scully, senior executive producer and political editor for the C-SPAN television network. Scully, an Erie native and Chairman of Global Summit IX, is a frequent contributor to the Jefferson Society. He is the host of
C-SPAN's morning call-in show, Washington Journal.
Rucker is White House Bureau Chief for the Washington Post and covered the 2016 presidential race and GOP presidential nominee Mitt Romney in 2012. Rucker, a Yale University graduate, and a team of Post reporters were finalists for the Pulitzer Prize in breaking news for coverage of the 2009 massacre at Fort Hood, Texas.
Palmeri, a graduate of American University in Washington, D.C., covers the White House for Politico and also serves as a CNN analyst. She previously worked for CNN, the Washington Examiner and the New York Post.
York is the chief political correspondent for the Washington Examiner, a Fox News contributor and author of The Vast Left Wing Conspiracy. He earned a Bachelor's degree from the University of Alabama and a Master's degree from the University of Chicago.
Scully earned a Bachelor's degree in Communications and Political Science from American University and completed a study abroad program at the University of Copenhagen. He interned for U.S. Sen. Joe Biden and served as a staff assistant in Sen. Edward Kennedy's media affairs office. He earned a Master's degree in Journalism at Northwestern University's Medill School of Journalism. Steve and his wife, Katie, have four children.
Friday, November 10 at 7:30 p.m.
Location: The Mary D'Angelo Performing Arts Center at Mercyhurst University, 501 E. 38th St., Erie, PA 16546

An Evening with Historian Douglas Brinkley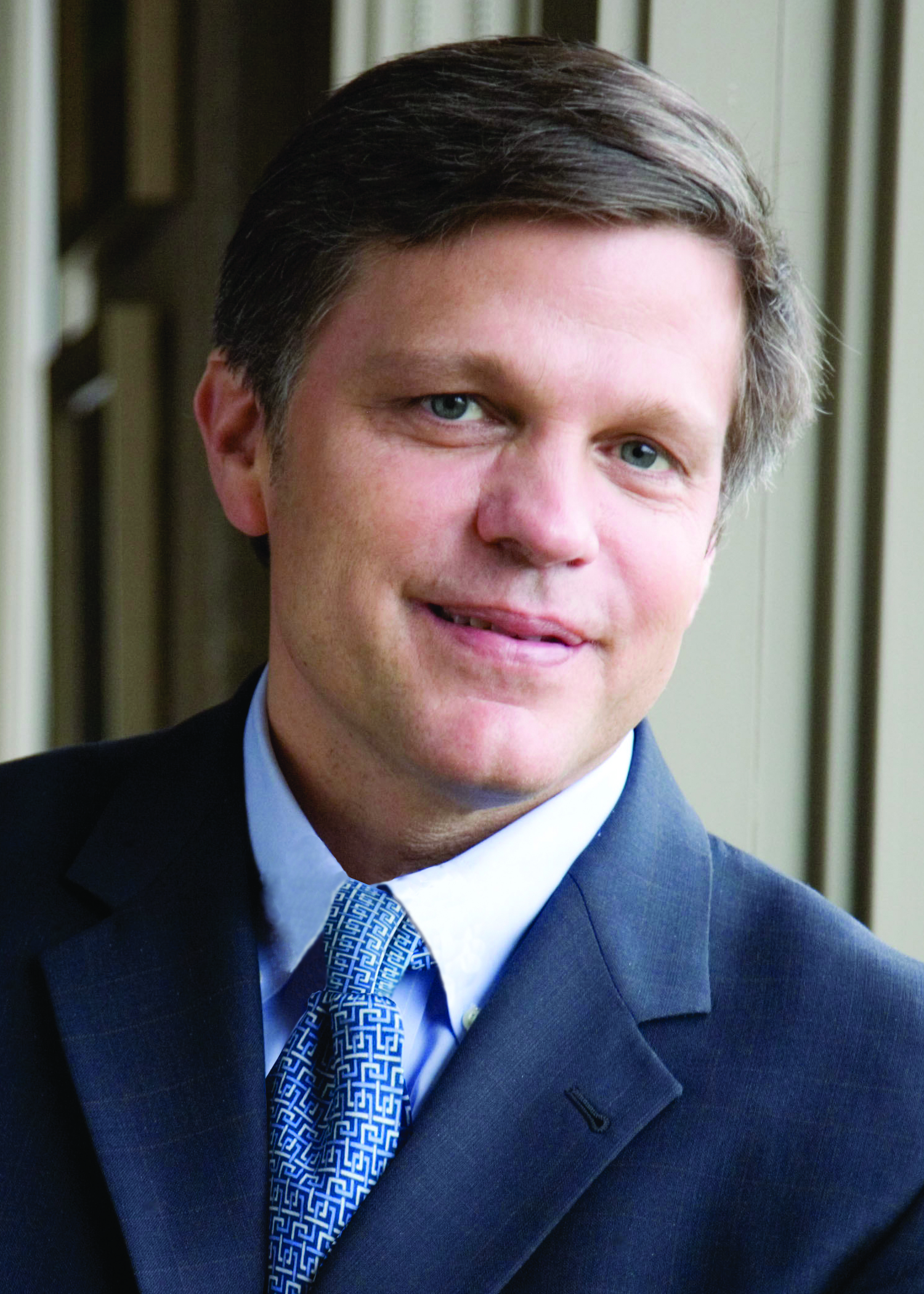 Historian, author, and college professor Douglas Brinkley was once praised by his colleagues at CNN as "a man who knows more about the presidency than any human being alive." This highly sought-after commentator on presidential history earned a national reputation for careful, insightful observation and research of past presidents and widespread acclaim for his books about Theodore Roosevelt, Franklin Roosevelt, John F. Kennedy, Gerald Ford, Richard Nixon, Jimmy Carter, and Ronald Reagan. But it has been Brinkley's latest role as harsh critic of President Donald Trump, beginning with his sounding of alarm during Trump's unorthodox presidential campaign, that has helped rivet public attention on Trump's actions and bracing comments before and after he was sworn into office as the nation's 45th president.
Before becoming a professor of history at Rice University, Brinkley earned his Bachelor's degree at Ohio State University and doctorate at Georgetown University. He taught at the U.S. Naval Academy, Princeton University, Tulane University, and the University of New Orleans.
His literary credentials include editing Jack Kerouac's diaries, Woody Guthrie's novel, Hunter S. Thompson's letters, and Theodore Dreiser's travelogue. Brinkley's 2012 biography of Walter Cronkite received the prestigious Ann M. Sperber Award. Along with actor Johnny Depp, Brinkley was nominated for a Grammy for his liner notes for "Gonzo: The Life and Work of Dr. Hunter S. Thompson." Brinkley was born in Atlanta, Ga., and later settled in Austin and Houston, Texas. He and his wife, Anne, have three children.
Monday, November 13 at 7:30 p.m.
Location: The Mary D'Angelo Performing Arts Center at Mercyhurst University, 501 E. 38th St., Erie, PA 16546

Jackson Janes presents: "The End of One Era, The Start of Another: German-American Relations in the Age of Trump"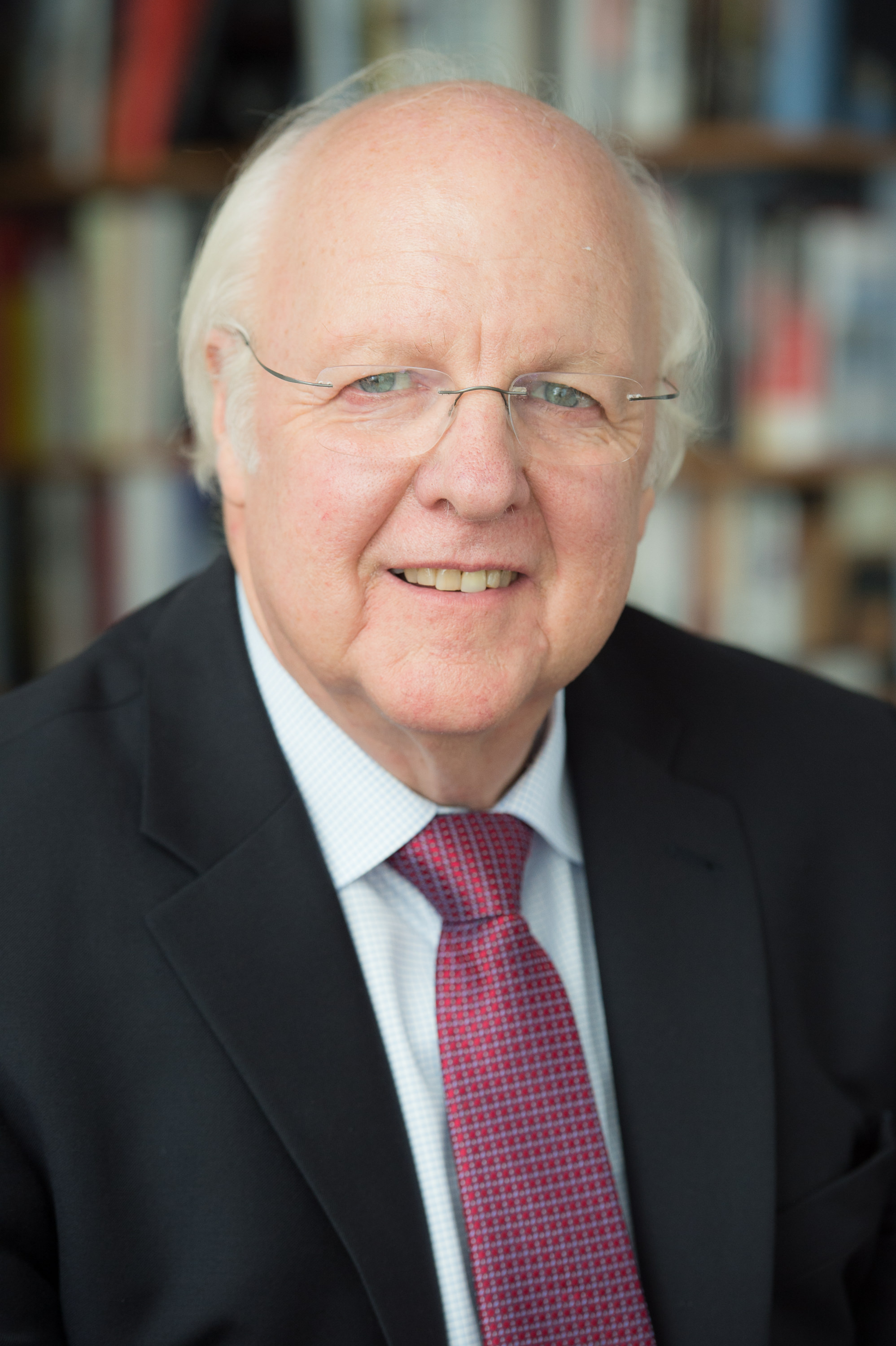 The aftershock continues from January 2017 when President Trump said the 28-nation European Union was bound for a breakup and that he was indifferent to its fate. More shock followed when Trump described NATO's current makeup as "obsolete," but he said he was
committed to Europe's defense. What happens now?
Beyond the frosty early meetings between German Chancellor Angela Merkel and PresidentTrump, new German-American relations have yet to emerge. Jackson Janes will help us better understand what's at stake and what the future holds. Janes, President of the American Institute for Contemporary German Studies in Washington, D.C., has lectured throughout Europe and the United States for more than two decades and has published extensively on issues dealing with Germany, German-American relations, and transatlantic affairs. In addition to regularly commenting on European and American news radio, he has appeared on CBS, CNN, C-SPAN, PBS, CBC, and is a frequent guest on German television.
Janes has studied and taught in German universities in Freiburg, Giessen, and Tübingen. He was the Director of the German-American Institute in Tübingen (1977-1980) and then led the European office of the German Marshall Fund of the United States in Bonn (1980-1985). Before joining AICGS, he served as Director of Program Development at the University Center for International Studies at the University of Pittsburgh (1986-1988). He earned his Bachelor's degree in Sociology from Colgate University, a Master's of Divinity from the University of Chicago, and his Ph.D. in International Relations from Claremont College. In 2005, Dr. Janes was awarded Germany's highest civilian award, the Officer's Cross of the Order of Merit of the Federal Republic of Germany.
Tuesday, November 14 at 7:30 p.m.
Location: The Jefferson Educational Society, 3207 State St., Erie, PA 16508

Andrew Card presents: "Witness to History: Stories from Former White House Chief of Staff Andrew Card"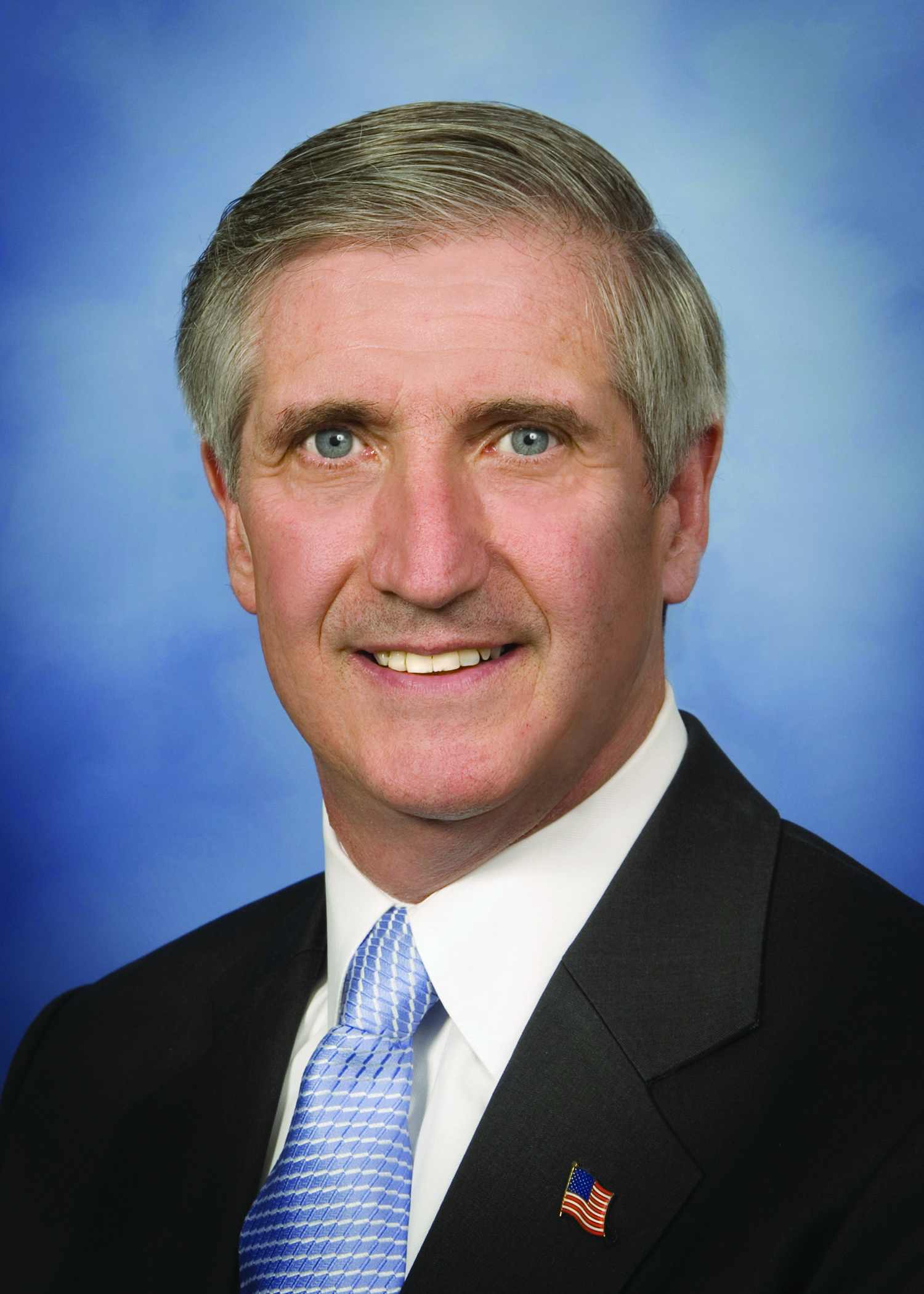 Andrew H. Card, the second-longest serving White House chief of staff in American history, worked for three U.S. Presidents and concluded his distinguished career as President of Franklin Pierce University from 2014 to 2016.
Card served as Chief of Staff for President George W. Bush from January 2000 to April 2006 after having served as Secretary of Transportation and Deputy Chief of Staff for President George Herbert Walker Bush and in various roles under President Ronald Reagan.
Global Summit IX Chairman Steve Scully said he was delighted to hear that Card accepted the Jefferson's invitation to attend the summit. "If you look in the dictionary under 'class guy,'" Scully said, "Andy Card's name is mentioned first – the best of the very best. The Erie audience is in for a real treat. What a story teller, what a life."
Card, a native of Holbrook, Mass., entered public service in 1975 when he was elected to the Massachusetts House of Representatives, where he served until 1983. He went on to work for President Reagan as Deputy Assistant to the President and Director of Intergovernmental Affairs and liaison to governors, state legislators, mayors, and other elected officials.

He also served as campaign chairman for then Vice President George H.W. Bush in the New Hampshire Primary in 1988, and in various roles for Bush's administration, including Assistant to the President and Deputy Chief of Staff, where he managed the daily operations of the White House. Card later coordinated the first Bush Administration's disaster relief efforts after Hurricane Andrew in 1992 and directed the transition from the Bush administration to the Clinton administration.
Card was appointed Chief of Staff to President-elect George W. Bush in November 2000, and became known as the person who informed the president that the country was under attack on September 11, 2001. He then played a key role in developing the administration's post-9/11 intelligence strategies.
Reflecting on that tumultuous time in a PBS Frontline interview in 2014, Card defined the break between "before 9/11, and after 9/11" in this way: "The truth is it's bigger than that. There was an analog world, and then there was a digital world. Most of the laws that relate to a war were written for an analog world, and now you have a digital world."
More recently, Card has been a mild critic of President Donald Trump, offering this cryptic advice to Trump in an April 2017 interview with Market Watch: "Taste your words before you spit them out."
Card graduated from the University of South Carolina with a Bachelor of Science degree in civil engineering in 1971, and served as a structural design engineer until 1975, when he began his career in politics and government. After South Carolina, he attended the United States Merchant Marine Academy and the John F. Kennedy School of Government at Harvard University and received numerous honorary degrees and awards over the years. He served in the U.S. Navy from 1965 to 1967. Card and his wife, the Rev. Kathleene Bryan Card, have three children and six grandchildren.
Wednesday, November 15 at 7:30 p.m.
Location: The Jefferson Educational Society, 3207 State St., Erie, PA 16508

Caitlin Welsh presents: "Feeding the World in the 21st Century"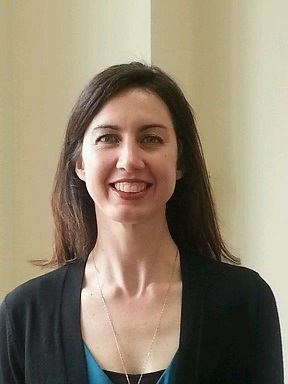 Food security means access by all people at all times to enough food for an active, healthy life. And while the U.S. Department of Agriculture reports that the number of households struggling to get enough food has improved, the numbers are still staggering – more than 12.7 percent of all households in 2015, the most recent year for valid statistics. Similarly, "food deserts," the lack of access to fresh fruits, vegetables and other nutritious foods, have
been reduced, but hunger remains more of an issue than it was just a decade ago.
That's where the U.S. government and Caitlin Welsh come in. Welsh, Acting Director of the Secretary of State's Office of Global Food Security at the U.S. Department of State, works to eliminate hunger and malnutrition and promote sustainable food production. Her lecture will address the many challenges the nation faces to feed America and the world in the 21st century.
Welsh, an Erie native, also leads American engagement in G-7 negotiations on global food security involving the informal bloc of seven industrialized nations or unions: Canada, France, Germany, Italy, Japan, the United Kingdom, and European Union. Welsh also directs office activity on emerging trends affecting global food security, including urbanization.
Welsh earned a Bachelor's degree from the University of Virginia and a Master's degree in Public Administration from Columbia University School of International and Public Affairs. She served as a Peace Corps volunteer in Morocco and speaks Arabic and French.
Thursday, November 16 at 7:30 p.m.
Location: McGarvey Commons at Penn State Behrend, Reed Union Building, 4701 College Drive, Erie, PA 16510

Ellen Jorgensen presents: "Biohacking: Is Do-It-Yourself Tech the Future of Science?"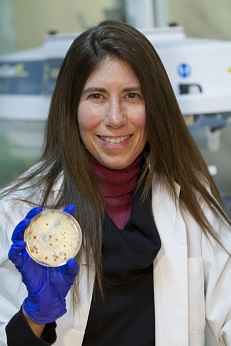 Are we close to living in a society of do-it-yourself science experts creating better lives in their own garages? Ellen Jorgensen will provide insights on this intriguing topic.
Jorgensen is co-founder and President of Biotech Without Borders, a nonprofit organization dedicated to increasing science literacy among students and adults, particularly in the areas of molecular and synthetic biology. She co-founded and directed the community lab Genspace in Brooklyn, N.Y., where she initiated Genspace's award-winning curriculum of informal science education in biotechnology and synthetic biology, which resulted in
Genspace being named one of the World's Top 10 Innovative Companies in Education by Fast
Company magazine.
Her efforts to develop innovative ways to support citizen participation in science have been chronicled by Nature Medicine, Science, Discover Magazine, Wired, Make, BBC News, Dan Rather Reports, PBS News Hour, The Discovery Channel, and The New York Times. She has a Ph.D. in Molecular Biology from New York University and spent many years in the biotechnology industry.
Dr. Jorgensen's two TED talks (Biohacking: You Can Do It Too and What You Need To Know About CRISPR) have received more than two million views.
Friday, November 17 at 7:30 p.m.
Location: The Mary D'Angelo Performing Arts Center at Mercyhurst University, 501 E. 38th St., Erie, PA 16546

Lt. Gen. James Dubik presents: "The Pre-Something Period: America's Leadership Challenge"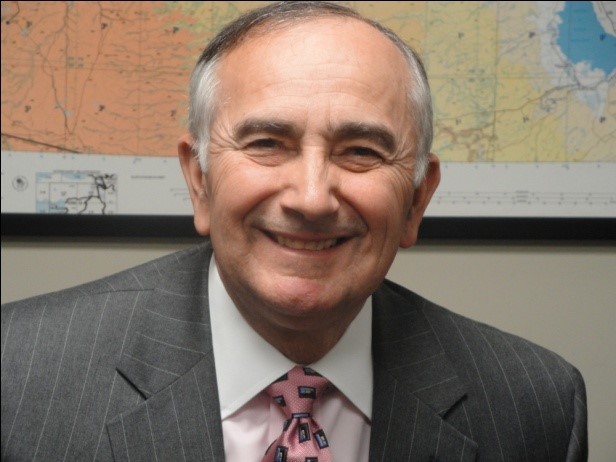 Lt. Gen. James Dubik, Ret., who operates a prestigious international consulting firm with a focus on leadership development, organizational change and national strategic and intelligence issues, is the 2017 Thomas B. Hagen Digitas Award recipient.
After serving in the U.S. Army for 37 years, Gen. Dubik became President of Dubik Associates. He serves as Board Chairman of the Leadership Roundtable on Church Management and is a Senior Fellow at the Institute for the Study of War and the Institute of Land Warfare. The Erie native is also a member of the Council on Foreign Relations and the National Security Advisory Council, the U.S. Global Leadership Coalition and the U.S. Army Ranger Hall of Fame. Gen. Dubik's work has been published in a variety of publications, and he has been quoted in numerous print and online media articles. He is a frequent lecturer, panel member and media analyst on national security issues.
Gen. Dubik holds a Bachelor's degree in Philosophy from Gannon University, a Master's degree and Ph.D. in Philosophy from Johns Hopkins University and a Master's of Military Arts and Sciences degree from the United States Army Command and General Staff College. He lives in Alexandria, Va., with his wife, Sharon.
Global Summit VIII
Monday, November 7 to Friday, November 18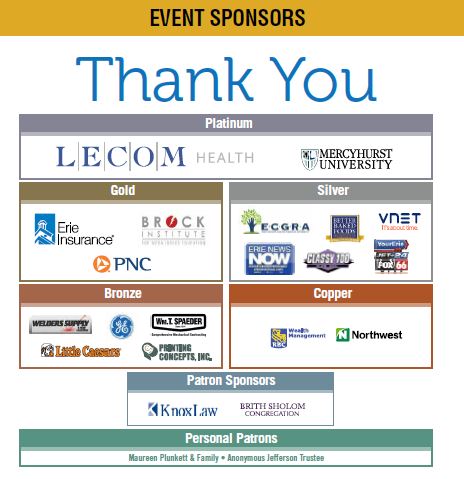 Week One: Monday, November 7 to Friday, November 11
Monday, November 7 at 7:30 p.m.
Location: The Jefferson Educational Society, 3207 State St., Erie, PA 16508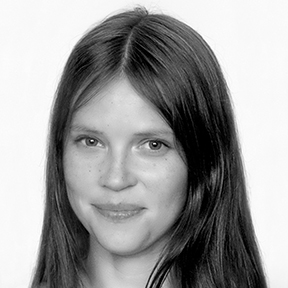 Maura O'Connor: Unnatural Selection: Does Wilderness Have A Place in the 21st Century?
In a world dominated by people and rapid climate change, species large and small are increasingly vulnerable to extinction. Journalist M.R. O'Connor explores the extreme measures scientists are taking to try and save them, from captive breeding and genetic management to de-extinction. Paradoxically, the more we intervene to save species, the less wild they often become. O'Connor investigates the philosophical questions of an age in which we "play god" with Earth's biodiversity, incorporating natural history and evolutionary biology to interrogate the heart of the human enterprise. What should we preserve of wilderness as we hurtle toward a future in which technology is present in nearly every aspect of our lives? How can we coexist with species when our existence and their survival appear to be pitted against one another? O'Connor explores this in her groundbreaking debut book: Resurrection Science: Conversation, De-Extinction, and the Precarious Future of the Wild Things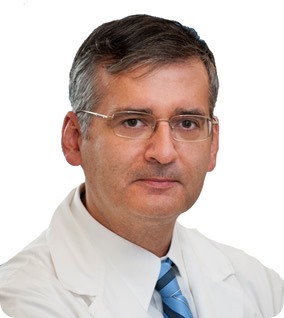 Wednesday, November 9 at 7:30 p.m.
Location: The Jefferson Educational Society, 3207 State St., Erie, PA 16508
Dr. Andres Lozano: Deep Brain Stimulation: Parkinson's, Alzheimer's, Depression, and the Switch to Turn Them Off
Nearly 400 million. That's the combined number of people worldwide who suffer from Parkinson's, Alzheimer's, and depression. By "flipping a switch," neurosurgeon Andres Lozano wants to reduce that number to zero.
Described by NPR as "a pioneer in deep brain stimulation," Dr. Lozano worked with his team to approach the brain like cartographers mapping the globe, illustrating areas of the most complex organ in the human body. After their plotting was complete, they turned to electricity (the brain produces enough to power a small lightbulb) by placing electrodes in various areas of the brain to adjust – dialing up, dialing back, like scanning an old radio to find the right frequency for a particular station – the amount of currency running through the charted areas. Such adjustments can correct dysfunctions of a number of disorders, ranging from the aforementioned three to anorexia, dystonia, and Huntington's disease.
For proof of his emerging research and technique, one needn't look further than Dr. Lozano's groundbreaking TED Talk, in which he showed the video of a woman shaking uncontrollably from Parkinson's. But "flip the switch" (or more medically put: utilize a precise recalibration of impulse through electrodes implanted in her brain), and her trembling ceases immediately.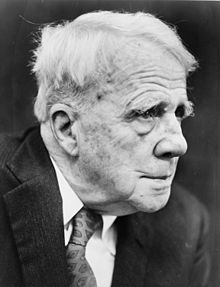 Thursday, November 10 at 7:30 p.m.
Location: The Jefferson Educational Society, 3207 State St., Erie, PA 16508
When Roads Diverge: Robert Frost and Belief in the Future
featuring David Orr, Lesley Lee Francis, Robert Hass, and Don Sheehy
Robert Frost is perhaps the most beloved poet in the history of American Literature. Deceptively simple and accessible, Frost's poems have beguiled a wide range of admiring readers since he suddenly emerged on the poetry scene more than a century ago, becoming this country's first international poetic celebrity. His preoccupation with our diminished place in the natural world, his ruminations over the relationship between the individual and society, and his fear that science might one day make poetry and religion obsolete distinguish Robert Frost as an exemplar of modernism.
A distinguished panel of Robert Frost scholars will gather to discuss Frost's enduring contribution to American letters and how his insights have not only captured the American character but also predicted the future of American poetry. Panelists are Lesley Lee Francis, Robert Frost's granddaughter and author of Robert Frost: An Adventure in Poetry, 1900-1918 and You Come Too: My Journey with Robert Frost; David Orr, Professor of the Practice at Cornell University, poetry critic for the New York Times, and author of Beautiful and Pointless: A Guide to Modern Poetry and The Road Not Taken: Finding America in the Poem Everyone Loves and Almost Everyone Gets Wrong; Donald Sheehy, Professor of English at Edinboro University, author of numerous groundbreaking scholarly articles on Robert Frost, and lead editor of The Letters of Robert Frost; and Robert Bernard Hass (moderator), Professor of English at Edinboro University, co-editor of The Letters of Robert Frost, and author of Going by Contraries: Robert Frost's Conflict with Science.
Week Two: Monday, November 14 to Friday, November 18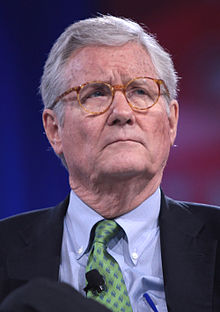 Monday, November 14 at 7:30 p.m.
Location: Mercyhurst University, Mary D'Angelo Performing Arts Center, 501 E. 38th St., Erie, PA 16546
An Evening with Fred Barnes, Executive Editor and co-founder of The Weekly Standard
The Weekly Standard has been the gold standard for political coverage with a conservative slant. But don't just take our word for it. National columnist and best-selling author David Brooks called it "the most important conservative magazine in the country," and CNN's Wolf Blitzer called the publication that reaches more than 3 million readers per month "the oracle of American politics."
Whether or not he envisioned The Standard becoming what Vanity Fair described as "the capital's most influential journal of opinion" when he co-founded it 21 years ago, Fred Barnes created an outlet that doesn't just report on politics; he created one that affects it, as The Economist notes that it "plays a direct part in politics."
And with great reporting and opining comes great responsibility. So when Mr. Barnes, who currently serves as the publication's executive editor, takes the stage in Erie less than a week after the country will have elected either Hillary Clinton or Donald J. Trump as the 45th President of the United States, he'll have plenty to say about the current election season that looks more like a Hollywood blockbuster.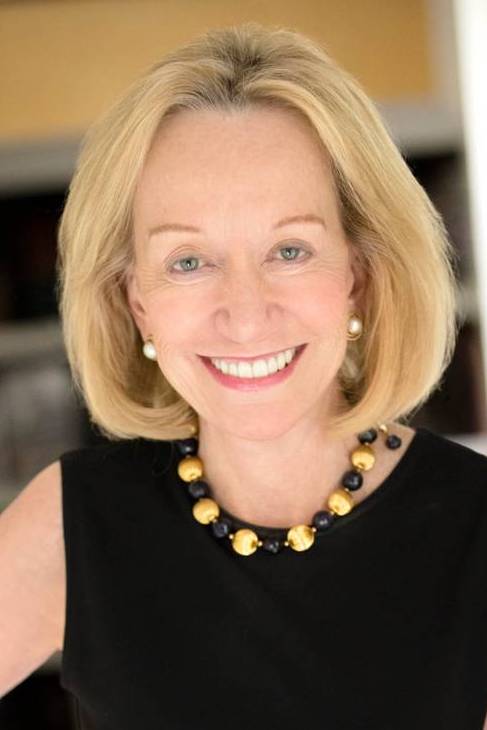 Tuesday, November 15 at 7:30 p.m.
Location: Mercyhurst University, Mary D'Angelo Performing Arts Center, 501 E. 38th St., Erie, PA 16546
An Evening with Doris Kearns Goodwin, Pulitzer Prize-winning author and historian
In the Clinton-Trump Presidential race, there's no shortage of commentary. But few can – with ease – navigate the audiences of The Daily Show and Meet The Press, offering astute yet witty observation. Doris Kearns Goodwin is amongst those few. And few know the White House like this world-renowned presidential historian and Pulitzer Prize-winning author of six critically-acclaimed and New York Times best-selling books.
For Roosevelt (Teddy) and Taft, she authored The Bully Pulpit: Theodore Roosevelt, William Howard Taft, and the Golden Age of Journalism, which earned her the Carnegie Medal.
For Roosevelt (Franklin D. and Eleanor), she wrote No Ordinary Time: Franklin and Eleanor Roosevelt: The Home Front in World War II, which earned her a Pulitzer.
For Lincoln, she penned Team of Rivals: The Political Genius of Abraham Lincoln, which garnered the prestigious Lincoln Prize and the inaugural Book Prize for American History (and another Pulitzer) and informed and inspired Steven Spielberg's Academy Academy-winning Lincoln (Spielberg's DreamWorks has since acquired the rights to The Bully Pulpit).
For the Kennedy and Johnson, there's Lyndon Johnson and the American Dream and The Fitzgeralds and the Kennedys – both NYT best-selling biographies, and for good measure, she earned a Woodrow Wilson Fellowship in 1964 to pursue her doctoral studies at Harvard University.
Not contained to the political arena, Dr. Kearns Goodwin broke the gender barrier, becoming the first female sports journalist to enter the Boston Red Sox locker room. Later, she lent her sports reporting talent to Ken Burns, consulting on – and appearing in – his Primetime Emmy Award-winning documentary series Baseball.
What will be said after Election Day on Nov. 8, no one can know for sure. But come Tuesday, Nov. 15, 2016, in Erie, Pennsylvania, Doris Kearns Goodwin will have plenty to say – and plenty of experience and knowledge to back it up.
Wednesday, November 16 at 7:30 p.m.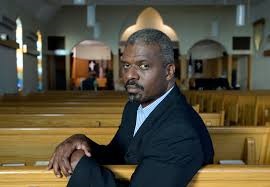 Location: The Jefferson Educational Society, 3207 State St., Erie, PA 16508
Rev. Jeffrey Brown: The RECAP Initiative: Reducing Youth and Gang Violence by 79 percent in Boston
One night, the Rev. Jeffrey Brown took a walk through Boston. The walk wasn't to clear his mind – something many great thinkers are known to do. It wasn't for exercise either. It was because he couldn't sleep. The wave of crime had washed over his neighborhood, and the trouble it brought was keeping him up at night. So, he took a walk in hopes of engaging Boston's youth on their turf and their terms. He walked so that they could talk. And before long, other pastors joined him.
Nearly 10 years and many interactions with Boston's troubled youth later, the architect of what's been dubbed "The Boston Miracle" is spreading his message, still walking the city, which now boasts a 29-consecute-month-long stretch without a youth-related homicide. His RECAP Initiative has lowered overall youth-related crime by nearly 80 percent.
In his 2015 TED Talk, which has notched more than one million views to date, Rev. Brown notes the importance of just listening, which led to his creation of the Rebuilding Every Community Around Peace organization. Between the hours of 10 p.m. and 3 a.m., Rev. Brown and his troupe of fellow pastors simply walked. And instead of preaching, they listened. After hearing the concerns, challenges, and stresses the youth population faced, myths about both the youth and the pastors were dispelled, leading to collaboration that brought both pastors and heroin dealers to the same table working to fix their broken community. Rather than being seen as problems to be solved, Boston's youth became the drivers of change for their community, with Rev. Brown not leading them but working side by side with them.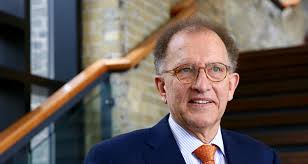 Thursday, November 17 at 7:30 p.m.
Location: Mercyhurst University, Mary D'Angelo Performing Arts Center, 501 E. 38th St., Erie, PA 16546
Antoine van Agtmael: Smartest Places on Earth: Why Rustbelts are the Emerging Hotspots of Global Innovation
Rust Belts are often associated with grit, sweat, and backbreaking labor. While the grit and sweat from hard work remain, the backbreaking labor has shifted to mind-intensive production. Because as Antoine van Agtmael posits in his recently published and widely acclaimed book, where there is a Rust Belt, a Brain Belt can follow.
In The Smartest Places on Earth: Why Rustbelts are the Emerging Hotspots of Global Innovation,Mr. van Agtmael examines the changing dynamic and the transformation of former industrial centers of the U.S. and Europe into "brain belts" of design and innovation. He reviews the progress and production of neighboring cities to Erie – Akron, Ohio and Albany, N.Y. – and how they are becoming prosperous and thriving cities. It's hard not to notice that Erie, when compared to the examples he and co-author Fred Bakker highlight, possesses the same potential.
Bruce Katz, inaugural Centennial Scholar of the Brookings Institution and author of The Metropolitan Revolution: How Cities and Regions are Fixing Our Broken Politics and Fragile Economy, comments on how this book provides "refreshing insights that build on real world experience and evidence rather than antiquated group think." The World Bank called Smartest Places on Earth "required reading for every would-be policymaker," noting its "hopeful perspective on how imaginative economies can become pacesetters in the fast-forward Knowledge Economy."
Friday, November 18 at 7:30 p.m.
Mercyhurst University, Mary D'Angelo Performing Arts Center, 501 E. 38th St., Erie, PA 16546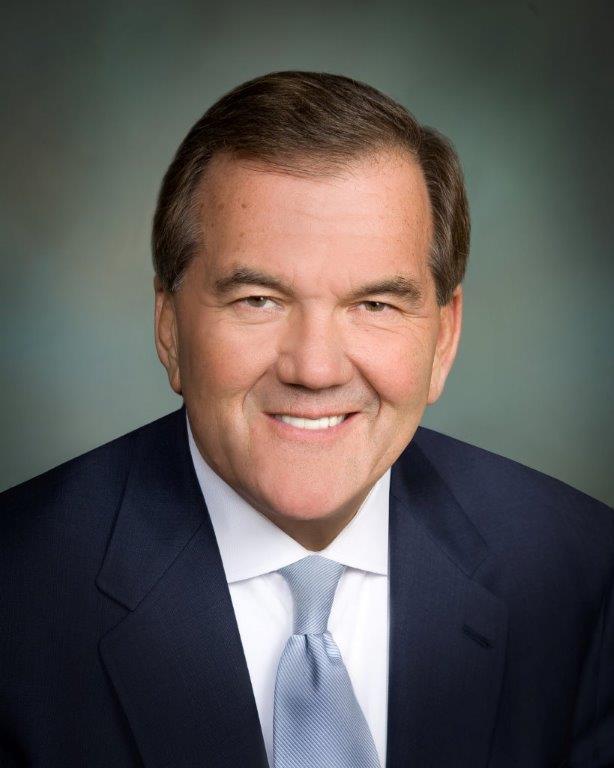 Hon. Tom Ridge*: The Digital Forevermore: Are We Ready?
*Every year, The Jefferson Educational Society awards the Thomas B. Hagen Dignitas Award at the closing presentation of the Global Summit. Named for one of Erie's leading citizens, Thomas B. Hagen, the award honors an Erie citizen (s) who has made a significant contribution to the vitality of American democracy. The Latin word "Dignitas" was reserved in Ancient Rome for citizens whose civic behavior exemplified the Roman virtues of both dignity and loyalty considered the highest ideals of the Republic.
The success of this son of Erie never ceases to amaze. Harvard graduate, decorated soldier, 43rd governor of PA, first Secretary of the U.S. Department of Homeland Security, six-term former U.S. congressman, Board Member of one of the largest corporations in America, and CEO of Ridge Global, LLC, a Washington D.C.-based security consulting firm, the Honorable Tom Ridge is the recepient of this year's Thomas B. Hagen Dignitas Award. Every year, The Jefferson Educational Society presents the award at the closing presentation of the Global Summit to honor an Erie citizen who has made a significant contribution to the vitality of American democracy. After the award presentation, Hon. Ridge will discuss relevant topics that he encounters every day in his company, where he provides clients with solutions to cyber security, international security, and risk management issues.
Following the tragic events of Sept. 11, 2001, Hon. Ridge left the governorship to become the first Assistant to the President for Homeland Security, and on January 24, 2003, he became the first Secretary of the U.S. Department for Homeland Security. During his DHS tenure, Secretary Ridge worked with more than 180,000 employees from a combined 22 agencies to create an agency that facilitated the flow of people and goods, instituted layered security at air, land and seaports, developed a unified national response and recovery plan, protected critical infrastructure, integrated new technology and improved information sharing worldwide. He served as Secretary of this historic and critical endeavor until February 1, 2005. Prior, he served as the Keystone State's 43rd governor from 1995 to 2001, implementing an aggressive technology strategy that helped fuel the state's advances in economic development, education, health care, and the environment.
Global Summit VII
Monday, October 26 to Friday, November 6, 2015
We are pleased to report that Global Summit VII was a record success drawing over 3,000 in attendance!
Building on the attendance and reputation of past Summits, this fall The Jefferson hosted nine internationally-renowned, critically-acclaimed speakers who presented over a two-week period. These programs proved to be a thought-provoking and fascinating experience. Our support and interest from our astute audiences in the Erie area and beyond has proven the need for a unique learning environment that the Jefferson provides.
Opening this year's Global Summit was the unveiling of The Agora, a large scale painting by artist Michael Hinman celebrating the influential thinkers of ancient Athens and their contribution to modern day democracy. The painting is displayed grandly in the Jefferson Hall where linguistics professor Eric Raimy, an Erie native, engaged the audience with the sounds of Erie's changing dialect throughout the years in our first Summit lecture program. Dutch entrepreneur Bas Lansdorp took us space exploring as the CEO of Mars One, an organization determined to establish the first human settlement on the planet Mars. A timely and relevent talk for Erie from the Brookings Institute's Darrell West expanded on the growing world and benefits of broadband technology. We hosted another debate this year featuring Dr. Nile Gardiner and Dr. Aaron David Miller discussing U.S. foreign policy and our role in the world. Author and journalist Cokie Roberts treated an audience of over 600 at Cathedral Preparatory School's Auditorium to an evening of laughs and political discourse. Surgeon and medical researcher Dr. Anthony Atala fascinated our audience in the Jefferson Hall with stories of progress in the growing field of regenerative medicine, someday helping solve the organ-donor problem: a 3D printer that uses living cells to create regenerated organs. Political theorist Danielle Allen joined us from Harvard and argued that the Declaration of Independence represents our country's full political philosophy that shaped the Constitution and informs our views of equality and freedom to this day. A very memorable event came when The Jefferson welcomed current Governor of Pennsylvania Tom Wolf to a packed house at Northwest Pennsylvania Collegiate Academy. CSPAN's Steve Scully, an Erie native and good friend of the Jefferson Society, returned to the Global Summit to moderate the foreign policy debate and engage Governor Wolf in compelling diaolgue about current events in Pennsylvania. Our closing event, held at the Bayfront Convention Center, was a special program for the rapidly expanding medical field in Erie. Norman Gevitz, professor and medical historian, spoke of the fascinating history and the rise of osteopathic medicine in the Erie region and in the United States. This year's Thomas B. Hagen Dignitas Award, given to an Erie citizen who's made a significant contribution to American society, was awarded to the siblings Drs. John and Silvia Ferretti, expanded on the burgeoning world of osteopathic medicine and the Ferretti's accomplishments in our area and across the nation.
Our team at the Jefferson Educational Society is already hard at work preparing for next year's Global Summit VIII as we continue to grow the Global Summit into one of the country's finest conferences.
In the meantime, enjoy a summary of the Global Summit VII on Storify, a compilation of our events pulled from various forms of media:
https://storify.com/JESErie/jefferson-educational-society-global-summit-vii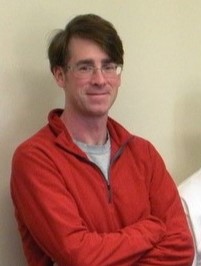 Monday, October 26, 2015
Eric Raimy, Ph.D.:The Importance of Erie, Pa. in Understanding the Changing Dialects of America's Language
Dr. Eric Raimy is a full professor in the Department of English and Chair of the Department of Linguistics at the University of Wisconsin-Madison.
Professor Raimy's full biography, which includes a list of interests, published works, and teaching experience, visit University of Wisconsin-Madison's website:https://english.wisc.edu/faculty-raimy.htm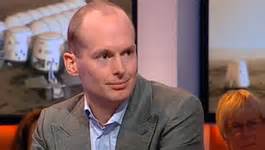 Monday, October 26, 2015
Bas Lansdorp, CEO: Mission Mars – Forwarding our Dreams into Reality
Bas Lansdorp is a born entrepreneur with a passion for ambitious projects. He is co-founder and CEO of Mars One, the dutch foundation that aims to land the first humans on Mars in 2025.
Mr. Lansdorp's full biography and current projects can be found on his website: http://www.mars-one.com/about-mars-one/team
Wednesday, Oct. 28 at 11:30 a.m. Luncheon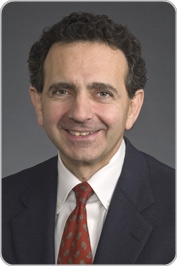 Anthony Atala, M.D.:Growing Human Tissues: Can We Print Organs Instead of Transplanting Them?
Dr. Anthony Atala is the Director of the Wake Forest Institute for Regenerative Medicine, and the W.H. Boyce Professor and Chair of the Department of Urology at Wake Forest University. Dr. Atala is a practicing surgeon and a researcher in the area of regenerative medicine. His current work focuses on growing new human cells, tissues and organs.
Dr. Atala's full biography can be found on Wake Forest's website:
http://www.wakehealth.edu/Research/WFIRM/Anthony-Atala,-MD,-Director-and-Chair.htm
View his TED talk, "Printing a Human Kindney" here" https://www.ted.com/talks/anthony_atala_printing_a_human_kidney?language=en
Friday, October 30 at 7:30 p.m.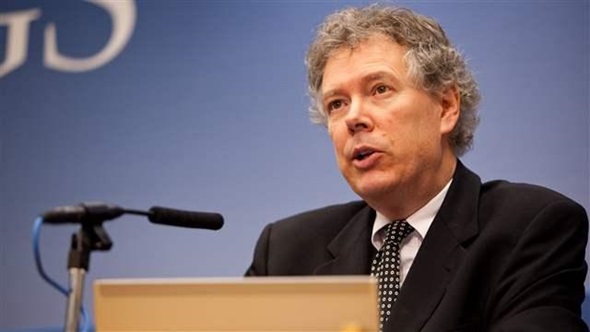 Darrel West, Ph.D.:Gigacities: How Broadband is Reshaping the World
Dr. Darrell M. West is vice president and director of Governance Studies and holds the Douglas Dillon Chair. He is founding director of the Center for Technology Innovation at Brookings and Editor-in-Chief of TechTank.
Dr. West's full biography and publications can be found on the Brookings website: http://www.brookings.edu/experts/westd
Pennsylvania Governor Tom Wolf: Priorities for Pennsylvania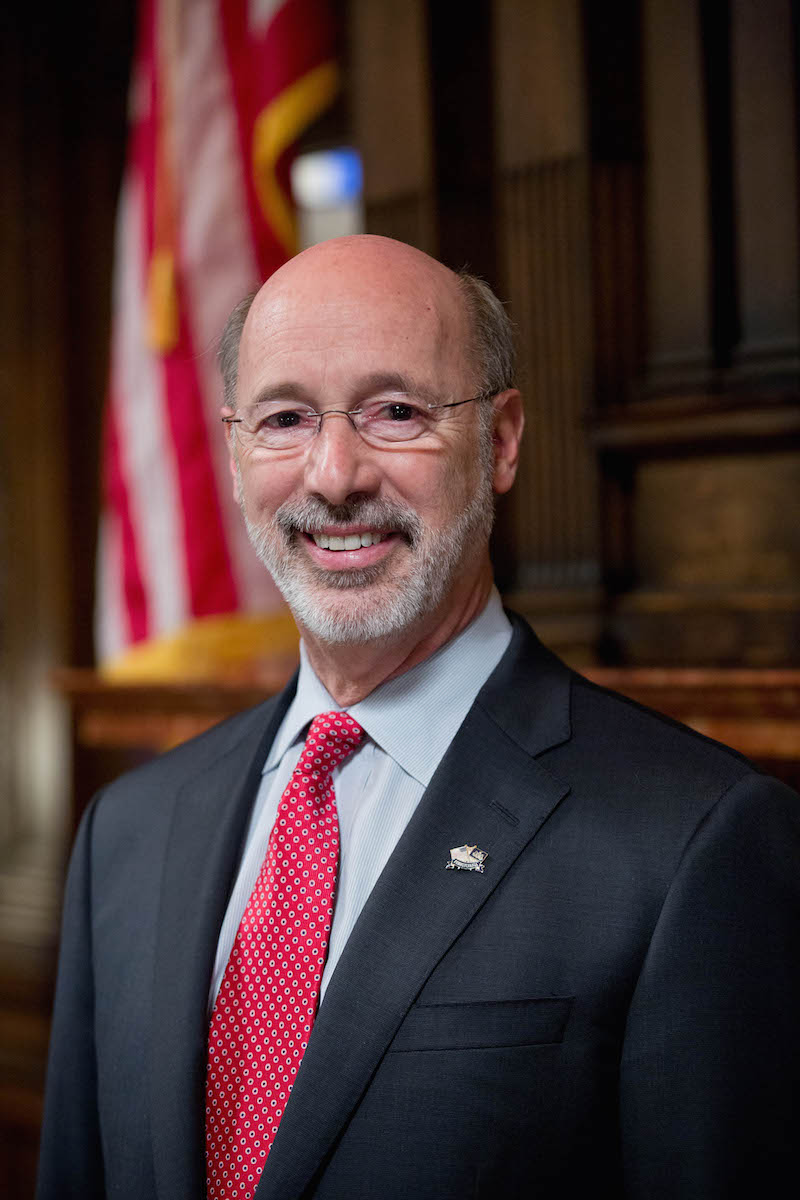 On January 20, 2015, Mr. Wolf was sworn in as Pennsylvania's 47th governor. As Pennsylvania governor, Tom is focused on three simple goals: jobs that pay, schools that teach, and government that works.
His official biography can be found at www.Governor.PA.gov/governor-tom-wolf/
Monday, Nov. 2 at 7:30 p.m.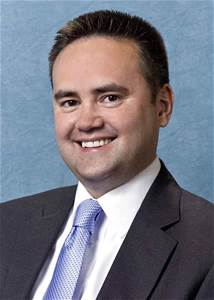 Nile Gardiner and Aaron David Miller:US Foreign Policy & Our Role in the World – a panel discussion moderated by C-SPAN's Steve Scully
Dr. Nile Gardiner is Director of The Heritage Foundation's Margaret Thatcher Center for Freedom - The Davis Institute for National Security and Foreign Policy at The Heritage Foundation.
Dr. Gardiner's full biography and publications can be found at: http://www.heritage.org/about/staff/g/nile-gardiner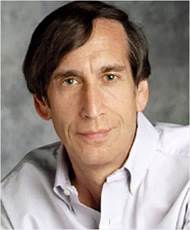 Dr. Aaron David Miller is currently the Vice President for New Initiatives and a Distinguished Scholar at the Woodrow Wilson International Center for Scholars.
Dr. Miller's full biography and publications can be found on the Wilson Center's website :https://www.wilsoncenter.org/person/aaron-david-miller
Tuesday, Nov. 3 at 7:30 p.m.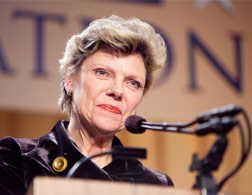 Cokie Roberts: An Evening with Author, Columnist, & Television Commentator: Cokie Roberts -- held at Cathedral Prep Auditorium

Cokie Roberts is a renowned American journalist and author and contributing senior news analyst for National Public Radio, as well as a regular roundtable analyst for the current This Week With George Stephanopoulos. She is also a political commentator for ABC News, serving as an on-air analyst for the network.
Wednesday, Nov. 4 at 7:30 p.m.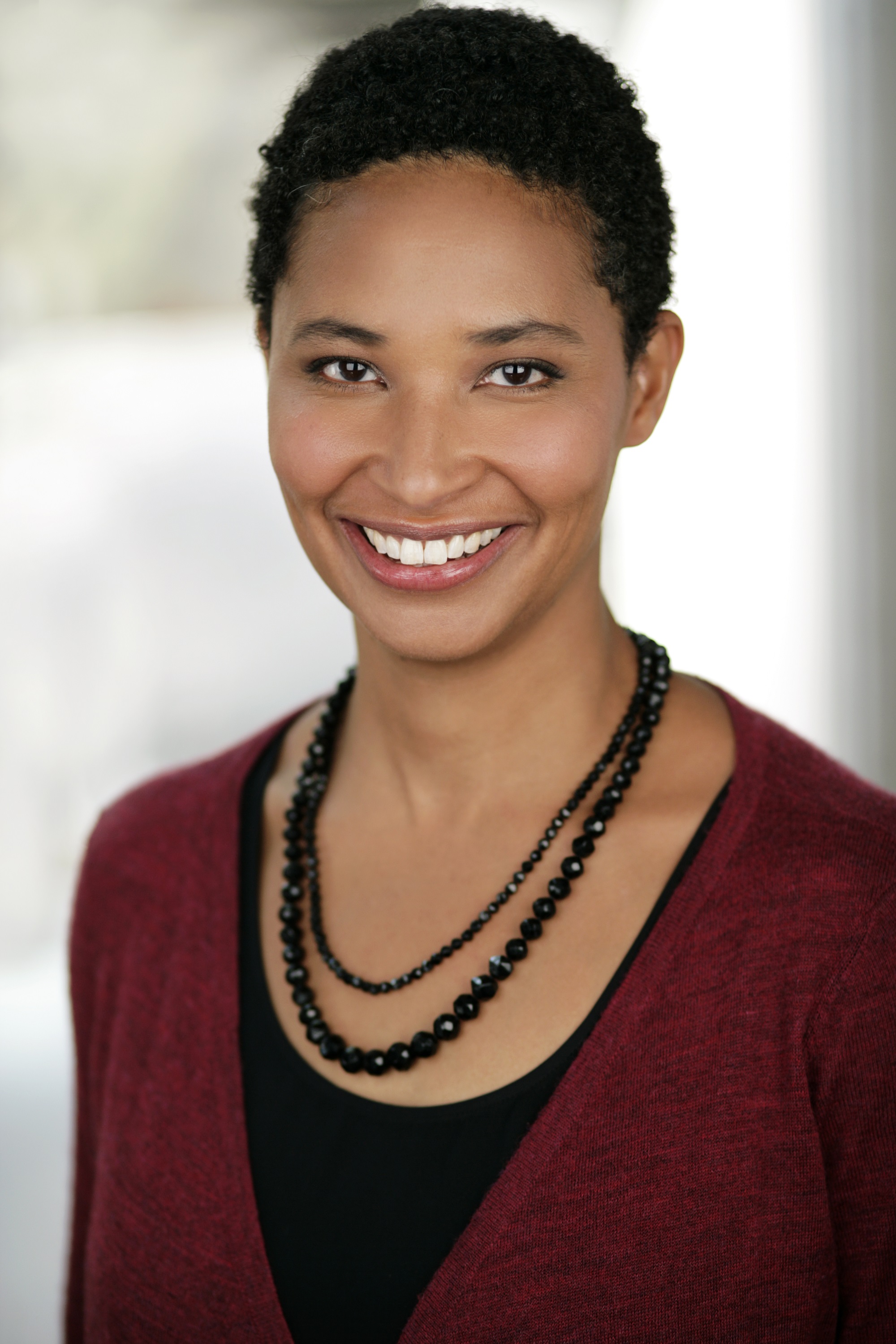 Danielle Allen:Reading the Declaration of Independence in Defense of Equality
Danielle Allen is UPS Foundation Professor of Social Science at the Institute for Advanced Study in Princeton, New Jersey and a Professor of Education at Harvard Graduate School of Education. She is a political theorist who has published broadly in democratic theory, political sociology, and the history of political thought.
https://www.sss.ias.edu/faculty/allen
Friday, Nov. 6 at 7:30 p.m.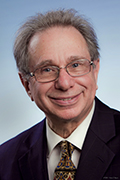 Norman Gevitz, Ph.D.: The Future of Osteopathic Medicine and Osteopathy: A Global Perspective -- held at Bayfront Convention Center
Dr. Norman Gevitz is a medical historian.[1] He has written numerous books and papers on the history of medicine in the United States and England. He is perhaps best known for his book, The D.O.s: Osteopathic Medicine in America.
Dr. Gevitz's biography is available at AT Still University's website: http://www.atsu.edu/kcom/faculty_staff/bios/gevitz-n-bio.htm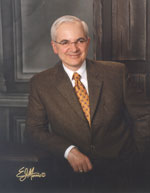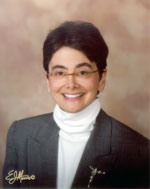 Thomas B. Hagen Dignitas Award Winners:
Drs. John M. Ferretti and Silvia M. Ferretti
President/Provost & Senior Vice President and Dean of Academics, Lake Erie College of Osteopathic Medicine, Erie, Pa.
---
Previous Global Summit speakers
November 11-November 13, 2009

November 10- November 12, 2010

November 8-November 11, 2011

November 13-November 16, 2012

Stephen Porter, J.D.
Dave Porter, CEcD
Francis Fukuyama, Ph.D.
David Brooks
William A. Smith, Ed.D.
G. Terry Madonna, Ph.D.
Freddie H. Fu, M.D.
Tom Flynn
George S. Howard, Ph.D.
Elaine C. Kamarck, Ph.D.
Steve Scully, M.S.
Karl Rove
Kevin Kickenscher, M.D
Harvey A. Bender, Ph.D.
General Michael V. Hayden
Norman Ornstein, Ph.D.
Eugene J. "E.J." Dionne, Ph.D
Alan J. Russell, Ph.D.
Michael J. Songer, J.D.
Robert Kirshner, Ph.D.
Paul Kennedy, Ph.D.
Joel Barker, Ph.D
Ira Byock, M.D.
Alice M. Rivlin, Ph.D
Barry Casselman, MFA

Global Summit V

November 11 - November 15, 2013

Richard Norton Smith and Brian Lamb

Global Summit VI

November 4 – November 12, 2014

Michael Steele and Donna Brazile
---
---
---