The State of Erie County Poverty
Free Lecture - Tuesday, April 25th, 2017, 7:00 PM - 8:30 PM
How do you solve the issue of poverty when the people trying to solve it do not understand it? Join Mr. Kerr for a candid discussion about the current state of our city, the causes of poverty, challenges to understanding it, and how to begin making a positive difference.
Class Instructor: Andy Kerr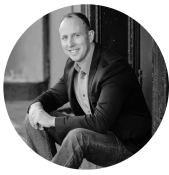 Having worked in ministry for 21 years as a youth pastor, college pastor, a sitepastor of Church in a Bar, Mr. Kerr currently serves of the Chaplain of the Erie City Mission. He relocated from Edinboro to Erie in 2012 with his wife, Jen, to work on his mission to eliminate poverty in Erie. A graduate of the 2016 Erie County Civic Leadership Academy, Mr. Kerr received his bachelor's degree from Slippery Rock University and is a certified coach, trainer, and speaker through the John Maxwell Company.