The Power of Poetry and The Persistence of Prose
Lecture - Tuesday, August 8th, 2017, 7:00 PM - 8:30 PM
Poetry, like social media, is compressed language; it is compact yet very powerful while prose writing can expand on a thought or an idea to support the audience's persistent needs to fully understand a topic. This lecture reflects upon modern through contemporary poets and writers, including Langston Hughes, Anne Morrow Lindbergh, Carl Sandburg, Julia Cameron, bell hooks, and d.a. levy, among others.
Class Instructor: Marisa Moks-Unger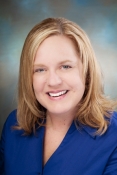 Marisa Moks-Unger, M.A. is an entrepreneur, educator, author, and poet. She founded the Internet start-up: We Write It Right, which provides personal and professional growth to companies and individuals through writing. Her 30 years of experience includes work with Department of Defense contractors, financial software companies, and commercial and trade publications. As the current Poet Laureate of Erie County, Pennsylvania, Moks- Unger facilitates the Picture This: Residents Respond by Writing project. The author of the chapbook, Mud and Stars, Moks-Unger performs her work regularly in New York, Cleveland, and Detroit. She holds English degrees from Gannon University (M.A.) and the University of Central Florida (B.A.). She resides in Erie with her husband, Tom Unger.