The Life and Times of a Western PA Militia Musket and its Erie Connection
Lecture - Thursday, April 12th, 2018, 7:00 PM - 8:30 PM
The lineage of what President Eisenhower termed the military-industrial complex can be traced to the mid-1790s when Congress authorized the development of our national armories and arms purchases from private contractors. With France and Britain continually at odds, and with our burgeoning two-party system likewise maligned, it became apparent that a continued dependency on foreign militia arms would be folly. The Melchor Baker musket is a product of that time, manufactured in Western Pennsylvania around 1799. More than a decade later, this musket would finally be called into active service under Oliver Hazard Perry, who was fearful that a British infantry invasion would destroy his fleet before it ever put to sea. For protection he called upon Gen. Mead's 16th Division of the Pennsylvania Militia. This is the story of a musket in the context of its history and importance.
Class Instructor: David Hanes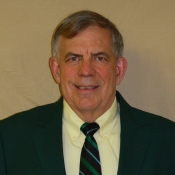 David H. Hanes, B.S., is a lifelong Erie resident with a Bachelor's degree in Industrial Management from Gannon University and advanced studies at the American Military University. In addition to his career at GE Transportation, David served 11 years in the U.S. Army Special Forces in both the enlisted and officer ranks, and was adjunct professor at Penn State Behrend in Statistical Quality Control for Engineers. David has spent many years in research and study of American military history and, combined with his interest in invention and manufacturing techniques, has acquired a historically significant firearms collection that depicts the advancement in technology and tactics through the 18th and 19th centuries. He is an active member in the Company of Military Historians, the Society for Military History, the American Society of Arms Collectors, and Mensa.