The History of Gerrymandering and Its Impact on Pennsylvania
Free Lecture - Thursday, February 8th, 2018, 7:00 PM - 8:30 PM
To provide a context for gerrymandering, Dr. Robert Speel will discuss the political and legal history of gerrymandering in the United States, various gerrymandering strategies, and how different states have either taken gerrymandering to extremes or attempted to stop gerrymandering. To address its impacts on Pennsylvania voters, Dr. Carol Kuniholm will describe the current redistricting process in Pennsylvania, explain the impact of gerrymandering on PA policy, economy and communities, and suggest ways citizens can help advocate for reform.
Class Instructor: Robert Speel, Ph.D.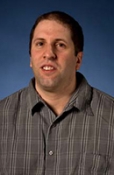 Dr. Speel is an associate professor of political science at Penn State Erie, the Behrend College. He earned his Ph.D. from Cornell University and his B.A. from The University of Pennsylvania. His teaching and research interests include most aspects of American politics, including elections and voting behavior, state and urban politics, Congress and the Presidency, and public policy, as well as ethnic and racial politics and Canadian politics.
Class Instructor: Carol Kuniholm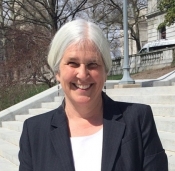 Carol Kuniholm, Ph.D. is co-founder and chair of Fair Districts PA, a non-partisan, grassroots organization working on redistricting reform in Pennsylvania. She is also Vice President of Government and Social Policy on the state board of the League of Women Voters of Pennsylvania. She received a Ph.D. in American literature from the University of Pennsylvania, worked for over a decade as youth pastor at Church of the Good Samaritan in Paoli, and lives in Exton with her husband, Whitney.