The Electoral College: An Examination of Its Past, An Analysis of the Present, and Discussion of Its Future
Lecture - Wednesday, February 15th, 2017, 7:00 PM - 8:30 PM
Dr. Speel will discuss the origins and creation of the electoral college method of choosing presidents in the United States, the history of the electoral college process, controversies over its use, arguments for continued use of the electoral college and the inaccuracies of some of those arguments, and potential future changes to the American presidential election process.
Class Instructor: Robert Speel, Ph.D.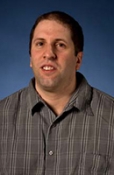 Dr. Speel is an associate professor of political science at Penn State Erie, the Behrend College. He earned his Ph.D. from Cornell University and his B.A. from The University of Pennsylvania. His teaching and research interests include most aspects of American politics, including elections and voting behavior, state and urban politics, Congress and the Presidency, and public policy, as well as ethnic and racial politics and Canadian politics.