!-- Hotjar Tracking Code for https://www.jeserie.org/ -->
Prison pipeline and Poverty: Some Assembly Required!
July 12th,2018 | 7:00 PM - 8:30 PM
Professor/Instructor/Speaker: Parris Baker
Presentation will address the work of the African American Boys Academy and the history of macro-micro legislative actions that have prevented ascension of African American males into familial positions of husband, father and and economic provider. Results and the necessary legislative responses will be discussed. – Parris Baker, Ph.D.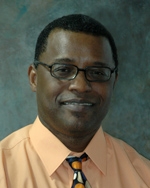 Parris Baker
Parris J. Baker, PhD., MSSA, is an Assistant Professor and Director, Social Work, Mortuary Science, and Gerontology Programs, Department of Criminal Justice & Social Work at Gannon University. Dr. Baker is also a faculty member with the Erie Psychological Consortium Pre-doctoral Psychology Internship Program and the Erie Bible College. An ordained Elder, Dr. Baker is pastor of Believer's International Worship Center, Inc., and founder/director of Men of Valor Ministries and the Abba Fathers Program. His research interests include African-American fathers, incarcerated fathers, and non-custodial fathers, community and teenage violence, childhood poverty, and cultural diversity, individual difference, and inclusion. He is married and has four children.