Neuroscience in Learning: How Studying the Brain can Improve the Way We Teach
Monday, February 12th, 2018, 7:00 PM - 8:30 PM
Teaching is the only profession that fails to study the organ it endeavors to improve: The Brain. But in recent decades, learning scientists together with neuroscientists have made groundbreaking discoveries about how the human brain works and how children learn. In this Neuroscience of Learning presentation, Dr. Timothy Kieran O'Mahony will introduce the most significant of these discoveries, which have been translated into practical teaching systems that deliver powerful improvements in education for teachers, students, and, indeed, for parents. Evidence of recent methodological changes derived from brain-centric models has produced results, which are always significant, and often breathtaking. The goal is to increase teacher capacity in this field where neuroscience informs classroom practices and processes.
Class Instructor: Timothy Kieran O'Mahony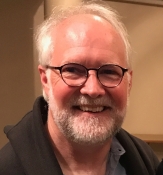 Timothy Kieran O'Mahony, Ph.D. is the Founding Principal for the Institute for Connecting Neuroscience with Teaching and Learning, a grassroots community of classroom educators whose goal is to increase teacher capacity by introducing neuroscience into classroom practice. Prior, he served as a Research Fellow Course Instructor at the University of Washington, as well as a research scientist for the Boeing Company Learning Laboratory in Seattle. His award-winning research has been featured in various neuroscience and education-based publications. He earned his doctorate from the University of Washington and a Master's of Education degree from the National University of Ireland.