In this part 2 of the JCLA Business Speaker Series: Resources for Building Resiliency during Uncertain Times, local small business owners R.J. Messenger (Iron Empire Clothing), Sara Kim (Lollie & Co.), Jason Lavery (Lavery Brewing Company), and Josh Layhue (Ghost Creativ) will take part in a roundtable discussion to share their COVID stories and the impact it had on their businesses. They will discuss the pros and cons, as well as the creative opportunities that they pursued, and whether they will keep some of the changes.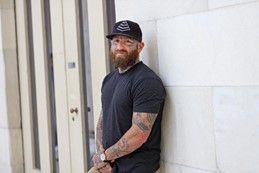 RJ Messenger, Owner Iron Empire, Co-Owner, Underdog BBQ
As a second-degree black belt in tae kwon do, former hardcore drummer, and third-place finisher in the Junior Olympics, Messenger has fought hard for his accomplishments, which include the Disrupt Erie Awards' "People's Champion" Award in 2015, an Erie Reader's Best Of Erie award for Best Local Entrepreneur three times (2016, 2018, and 2019), and even more widespread attention by way of a Jay-Z music video appearance and his on-screen and real-life partnership with billionaire Glenn Stearns on the Discovery Channel reality series Undercover Billionaire, which saw Stearns betting big on a new dining venture appropriately christened Underdog BBQ.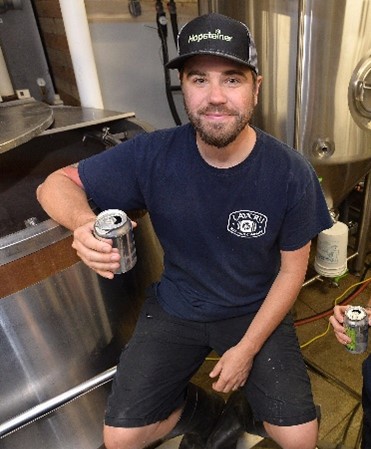 Jason Lavery, Owner Lavery's Brewing Company
In August 2009, Jason, along with his wife Nicole, founded Lavery Brewing Company. Currently serving as the brewery's president, Jason, an Albion native, graduated from Edinboro University of Pennsylvania with a bachelor's degree in humanities and a master's degree in communications. Helping to make Erie a craft beer destination, Lavery's innovative and creative brews can also be found throughout Pennsylvania, New Jersey, and Delaware, and soon in Michigan. As someone who never stops moving, stating that he's never sitting on his "haunches watching for something to fall into his lap." "Ambition, creativity, optimism, and drive are the main attributes of Erie's next generation of movers and shakers," he said.
Sara Kim, Owner Lollie & Co.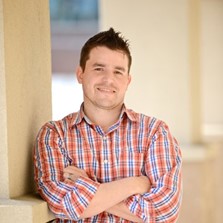 Josh Layhue, Owner Ghost Creativ