How Theater Can Teach Us: What Erie can Learn from Clybourne Park
Free Event - Tuesday, April 10th, 2018, 6:00 PM - 8:30 PM
A spin-off of 1959's A Raisin in the Sun, Clybourne Park, as the Washington Post puts it, "applies a modern twist to the issues of race and housing and aspirations for a better life." What can Erie learn from this 2011 Pulitzer Prize-winning drama? Find out at the Jefferson before the Erie Playhouse begins the run of its production of Clybourne Park April 13 to 14, 19 to 22, and 25 to 29.
Class Instructor: Judith Lynch, Ph.D.
Judith Lynch, Ph.D., has been a board member of the Jefferson Educational Society since its inception and served as its first chair. From 2004 to 2017, she served as Associate Professor of Political Science and History at Mercyhurst University. From 2002 to 2004, Dr. Lynch taught at Allegheny College and was part of the Civic Engagement Institute. Prior, she worked as an analyst for the CIA and served for 20 years as Erie County Executive. She received her Doctorate With Distinction in Political Science in 2001 from the University of Pittsburgh and her M.A. in Social Studies from Gannon University. Her undergraduate degree, a B.A. in History and Political Science, is from George Washington University.
Class Instructor: Johnny Johnson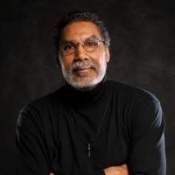 Johnny Johnson, M.Ed., is a native of Covington, GA, and has been a resident of Erie for 45 years. Mr. Johnson taught health and physical education at various middle and high schools in Erie's Public Schools for more than 30 years before retiring. He coached many athletic teams and was the first African American to coach a varsity basketball team in Erie's history. He earned his master's degree in Curriculum and Administration in HPE from Slippery Rock University after earning his bachelor's degree in education from Fort Valley State University. He is one of the founding members of the Harry T. Burleigh Society, has participated in numerous historical programs, and is the author of Erie African Americans in the 1880s.
Class Instructor: Kate Nubert-Lechner
Kate Neubert-Lechner, B.A., serves as the Executive Director of the Erie Playhouse. Prior, she served as the Youtheatre/Education Director and has been a long-time Erie performer. She is also the creator/director of PLAYtime, the Playhouse's new Pre-K arts and literacy initiative designed to use children's creative spirit to foster their development as readers and lovers of books.