Flashpoint! Erie's and Western Pennsylvania's Roles in Starting a Global War
Free Lecture - Thursday, May 10th, 2018, 7:00 PM - 8:30 PM
In 1700, western Pennsylvania was an uninhabited wilderness. Fifty years later, a world war started here. What happened? The Iroquois claimed western Pennsylvania as a hunting ground in the early 18th century. In the 1720s, other Native American groups arrived on the scene. The migrants, called "Ohio Indians," attracted Colonial traders. Before long, European empires and colonies coveted western Pennsylvania. The land was claimed by the Iroquois, the Ohio Indians, Pennsylvania, Virginia, Britain, and France. Those conflicting claims led directly to the 1753 French arrival at Presque Isle and the shots fired in 1754 by George Washington and his Native American allies in the first skirmish of a world war.
Class Instructor: Larry Flatley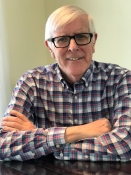 Larry Flatley, J.D., grew up on Erie's east side. He is a graduate of Cathedral Prep, the University of Pittsburgh, and the Law School of the University of Pennsylvania. He practiced law for 38 years at the Pittsburgh-based Law firm, Reed Smith, LLP. Since his retirement, he has studied history through the University of Pittsburgh's Osher Lifelong Learning Institute. Mr. Flatley has written two articles on 18th century western Pennsylvania history that have been published in the Journal of Erie Studies.