Feeding the World in the 21st Century
Global Summit Lecture - Wednesday, November 15th, 2017, 7:30 PM - 9:00 PM
The global population will approach 10 billion by 2050, while the effects of climate change, and competition for land and water, will reduce agricultural productivity. Should we panic… or not? Caitlin Welsh will address common misconceptions about global food security – for example, that people starve because there's not enough to eat, and the world can't produce enough food to meet growing demand – and highlight real challenges to feeding the world in the 21st century. She will explain that feeding the world's hungry is not only a humanitarian concern; it's necessary to global peace and security and economic growth. Finally, she will address challenges in Erie, explaining that meeting global goals on hunger and malnutrition reduction requires taking action right here at home.
Class Instructor: Caitlin Welsh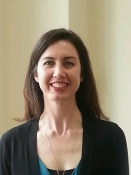 Caitlin Welsh, an Erie native, is Director (Acting) of the Secretary of State's Office of Global Food Security (S/GFS) at the U.S. Department of State. Caitlin helps advance the Department's national security and economic prosperity objectives through diplomacy aimed at eliminating hunger and malnutrition and promoting sustainable food production. Caitlin leads U.S. engagement in G-7 negotiations on global food security, and directs office activity on emerging trends affecting global food security, including urbanization. Caitlin received a Master in Public Administration degree from Columbia University School of International and Public Affairs, in 2009 and a Bachelor of Arts degree from the University of Virginia in 2001. Caitlin has traveled extensively – from the mega-farms of California's Central Valley to small-holder rice farms in Liberia to Tokyo's Tsukiji Fish Market. She served as a Peace Corps volunteer in Morocco and speaks Arabic and French.