Erie's Maritime Roots: The Inescapable DNA of Our City
Free Event - Friday, August 17th, 2018, 2:00 PM - 3:30 PM
Our past defines us. Look around at our town and what do you see…a declining industrial power, a shopping Mecca, vacation destination, or a healthcare and educational center? Look again! It is a city on the water, and it was that water which created our destiny. Join Dr. David Frew as he illustrates the ways that a young Erie became a major part of American destiny as the growth of a new nation spread west from the Atlantic, following native waterways. Return to a time when Lake Erie was the world's busiest shipping trade route and a local entrepreneur commanded the largest fleet of ships in the country. Shipwrecks, Lake Erie pirates, terrible storms, a naval base, the canal to Pittsburgh, commercial fishing, luxury passenger liners, and wonderful excursion ships were artifacts of those times, and Erie's West Sixth Street "Gilded Age" neighborhood (Millionaire's Row) remains as a sacred relic. Dr. Frew's hybrid professional background (engineering, psychology, and history) has informed his regionally best-selling maritime books and promises to make this timely talk more than exciting.
Class Instructor: David Frew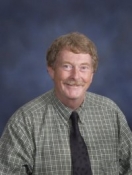 Dr. David Frew is currently a visiting professor at Mercyhurst University in the Graduate Organizational Leadership (MSOL) Program. He is also a professor emeritus at Gannon University where he served on the faculty and held a variety of administrative positions. He is an emeritus director of Erie County Historical Society and president of his own management consultung business. His consulting clients have included GE Crotonville as well as several General Electric core businesses, NASA, FMC Technology, National Fuel Gas, The Regional Cancer Center, Hamot Health Center, St Vincent Health Center, AMSCO/STERIS, The Second Harvest Food Bank and dozens of other regional, national, and international clients.
Dr. Frew has authored or co-authored thirty-five books and more than one hundren articles, cases, and papers. His work has appeared in publications ranging from refereed journals such as The Journal of Applied Psychology to popular magazines such as Sail Magazine and Cruising World. His nine books on Lake Erie ships, shipping and shipwrecks represent a narrative history of the industries which formed the backbone of the Great Lakes maritime economy.