Crime, Violence, Drugs, and Policing: How Should We Approach Reform?
Lecture - Tuesday, May 22nd, 2018, 7:00 PM - 8:30 PM
The United States is unique among nations for its high incarceration rates and its draconian approach to sentencing. Many assume that these practices are a response to ever-increasing violent crime rates in our communities, but the data doesn't always support these claims. This lecture will consider the assumptions, anxieties, and prejudices that have helped cultivate our approach to criminal justice over the past 35 years, while considering ways to reform the systems we now have in place.
Class Instructor: Daniel Schank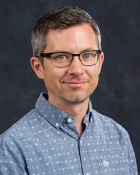 Daniel Schank, M.F.A., is an Assistant Professor of English at Penn State Behrend. He earned an M.F.A. from the University of California, San Diego in 2003 and has spent his adult life working in academia, the nonprofit sector, and the visual arts. Since 2014, he has been a frequent contributor to the Erie Reader, where he often explores issues related to crime and social justice.