An Evening with Mountain Music: The Melting Pot Sounds of Appalachian Folk Music
Free Event - Monday, July 17th, 2017, 7:00 PM - 8:30 PM
Appalachian music is truly authentic American music, influenced by Celtic music of the Irish, Welsh and Scots as well as European ethnic groups that settled among the 15 Appalachian states. Underlying lyrical themes of the songs often provided memorable – and sometimes harsh – lessons about life and religion. You'll certainly tap your feet and may want to sing along!
Class Instructor: Charles Brock, M.Litt.
Brock Institute for Mega Issues Education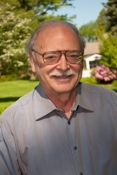 Chaplain, Tutor - Mansfield College, Oxford University 1964 - 1998
Minister- Wheatley United Reformed Church 1964 - 1998
Class Instructor: Jim Cuneo
Erie native Jim Cuneo, a graduate of Mercyhurst University, is a professional musician and social worker for the Barber National Institute. He is a keyboard player and singer for the Blues Beaters and guitarist/keyboards/singer for Steppin' Pappy. His previous bands included the KGBeats, Rub the Buddha, Lake Erie Monsters and Magoon. Jim has recorded several albums/CDs and served as producer on scores of others.
Class Instructor: Patrick Cuneo
Erie native Pat Cuneo, Coordinator of Publications at the JES, is a former reporter, editor and columnist for the Erie Times-News. He is a 1978 graduate of the University of Notre Dame and studied journalism at Poynter Institute and the American Press Institute. He recorded his first "45" for Franklin Records in Fort Wayne, Ind., in 1979 ("Lost and Lonely"), performed as a singer-songwriter for the Alex Findley Band at regional folk festivals for more than a decade and was a member of the Nashville Songwriters Association from 1992 to 2007.