American Fascism: Examining the Rise of Extreme Views on Both the Left and the Right
Free Event - Thursday, April 19th, 2018, 7:00 PM - 8:30 PM
When looking at the typical characteristics of democracy versus those of fascism, America falls more heavily on the former than the latter. But the question remains: Can a society as economically unequal as the United States genuinely call itself a democracy? America has never adequately grappled with its racist ideologies and behaviors, nor with its contradictory stances on immigration. All of these challenge how truly democratic a nation can be. This panel discussion examines how economic and social turmoil contributes to the rise of political alternatives, tracks past encounters with seemingly fascist ideologies, and shows ways to cope with the rise of extreme views on both the right and the left.
Class Instructor: Amy Carney, Ph.D.
Assistant Professor of History at Penn State Erie

Dr. Carney is an Assistant Professor of History at Penn State Erie, The Behrend College. She received her B.A. in English and History from Jacksonville University and her M.A. in Modern European History and Ph.D. in Modern German History from Florida State University. Prior to coming to Penn State Behrend, she taught at Ohio University and Florida State University.
Class Instructor: Colleen Kelley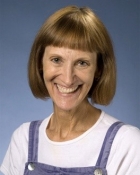 Colleen Kelley, Ph.D., received her Ph.D. in Rhetoric and Communication from the University of Oregon. She is a tenured associate professor of communication at Penn State Behrend. Her teaching areas include public address, rhetorical and communication theory, political communication, intercultural communication, and gender issues in communication. Her research interests include political communication, particularly the influence of the "religious right" on American politics, peace and communication, and ethics and communication.
Class Instructor: Molly Monahan Lang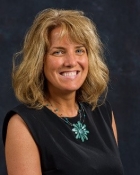 Molly Monahan Lang, Ph.D., is a native of Erie who earned her B.A. in Sociology from Penn State University in State College in 1995. She soon moved to Raleigh, N.C., to attend graduate school there. She subsequently earned her M.S. and Ph.D. in Sociology from North Carolina State University, where she cultivated her love of teaching Sociology to undergraduates. Her first job after graduate school was at Baldwin Wallace College in Berea, Ohio, where she taught for four years. She subsequently relocated to central Pennsylvania to teach at Bloomsburg University. She now lives in Fairview and teaches Sociology at both Mercyhurst University and Penn State Behrend. Her teaching and research interests are varied but focus on the social constructions and inequalities associated with gender, race, social class, and aging. She is the mother of three young children.