Making a planned gift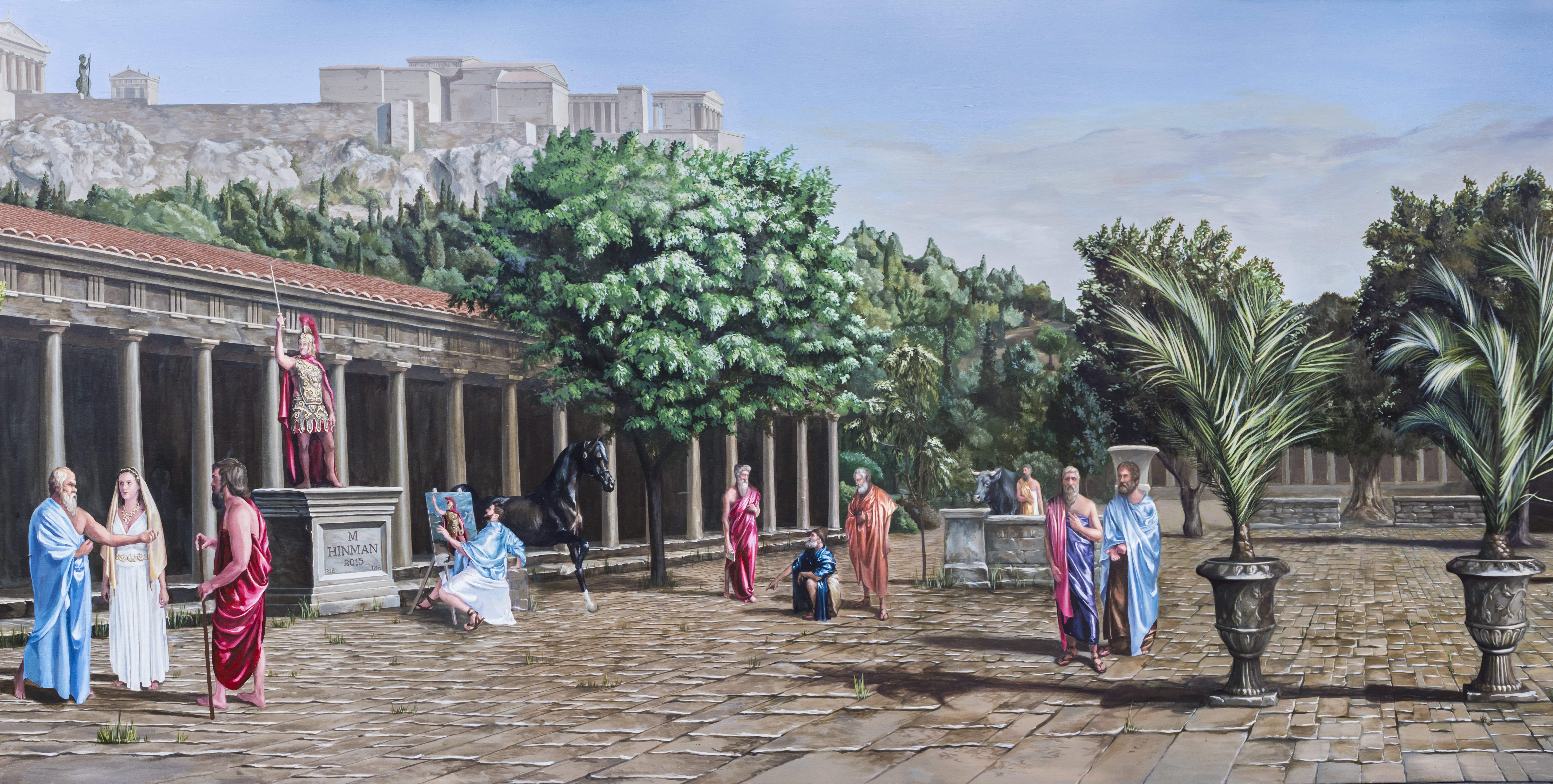 In Ancient Greece, Agoras provided platforms for the presentation and discussion of ideas that would promote civic progress and enlightenment. Gathered in these marketplaces of thought, politicians could converse with mathematicians, statesmen could engage artists in dialogue, scientists could inform philosophers, and vice versa – all to create a chorus of civic progress through multi-dimensional education.
Although many cities had an Agora, one stood alone as the most significant: The Athenian Agora. Housed in the city dedicated to the Greek Goddess of Wisdom, The Athenian Agora served as the fertile ground from which Democracy and Western Thought would spring and sow the seeds of scholarship that would remain relevant for more than two-thousand years.
The Jefferson Educational Society continues The Agora tradition of public discourse to seek civic enlightenment and to generate the discussion of issues that matter to the region and beyond. The goal of The Agora Legacy Society is to ensure that Greece's Agora Culture remains alive and vibrant in Erie for centuries to come.
By giving to The Agora Legacy Society, you are not only providing the critical, long-term support necessary to further the mission of The Jefferson Educational Society, but also ensuring that we are able to continue and expand civic research so necessary for fostering the development of productive and meaningful discussion.
Endowments and Structured Gifts
Endowments and structured gifts provide crucial long-term support for key Institutional priorities. Many research chairs, fellowships, and lecture series established by endowment gifts can be named as a lasting testament to the donor's generosity, whether in perpetuity for endowment gifts or, in the case of structured gifts, for a fixed period. Both types of funds can support our experts' work on specific regions, countries, and topics, or research programs more broadly.
For more information about becoming a founding member of The Agora Legacy Society, call 814.459.8000.
All inquiries will be kept in strict confidence.