Location Partnership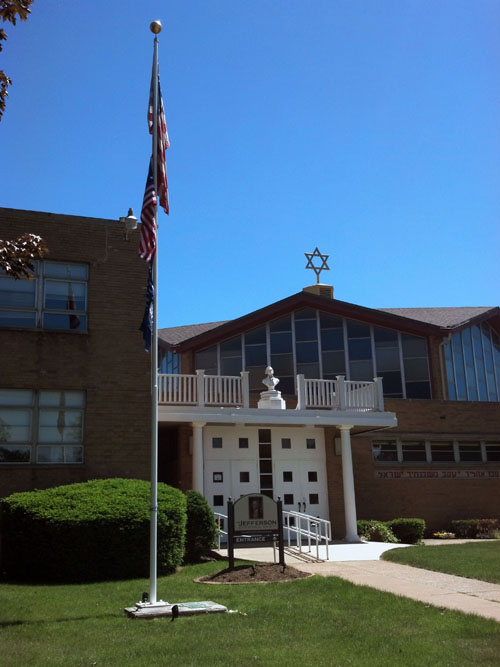 The Jefferson Educational Society of Erie and the Brith Sholom Congregation of 3207 State Street have entered into a building agreement to promote the intellectual growth and community progress of Erie City and County through the utilization of facilities located in the Jewish Educational Center.
Under the terms of this arrangement The Jefferson Society utilizes facilities in the Southern Wing to conduct an adult education center offering lectures, courses, seminars, and sponsored research while the Brith Sholom Congregation continues to utilize the building's Northern Wing for religious and congregational purposes.
For more information about the Brith Sholom Congregation, including details about services, please contact the Congregation's secretary, Kathy Bojorquez, at 814-454-2431 or brithsholomerie@verizon.net.