JES Success - Enrollment Update
To support its mission, the Jefferson Educational Society has offered a total of 605 programs- consisting of courses, seminars, lectures. luncheons, and other special programs- since it opened in 2008.
As illustrated on Chart 1, the average number of students per class has rapidly increased over the past six years, experienceing a growth of 23 students per class in 2009 to 115 students in 2014, resulting in a 92 student per class increase!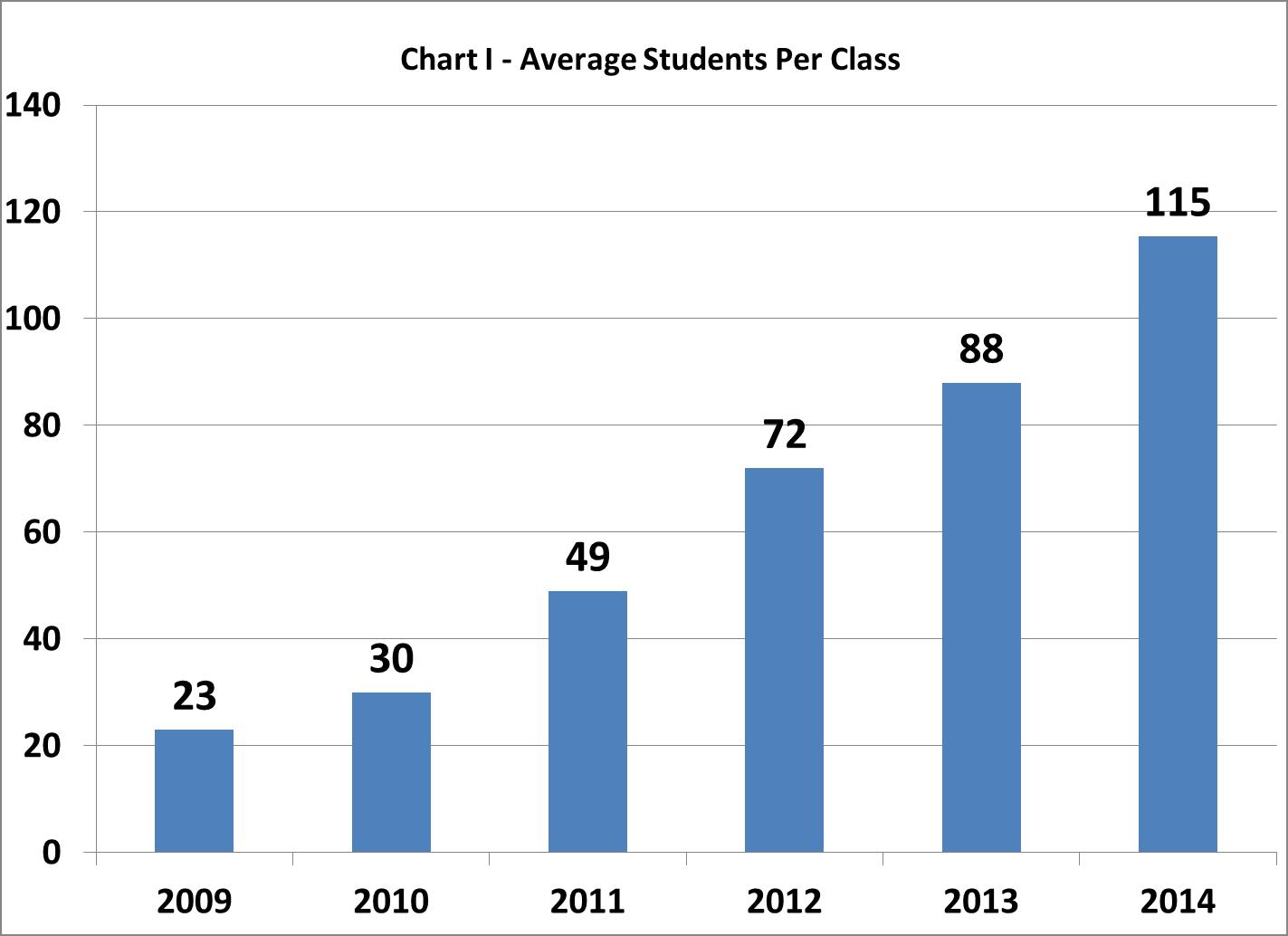 In Chart 2, it shows that during the 25 terms and six Global Summits, 8,451 unique individuals have attended the Jefferson Educational Society- making the total attendance over 34,000 in a six year period! The Jefferson espects the growth to continue in 2015 with another year of exciting and educational programming.