To Hatch Hollow, with Much Gratitude: Continuing Ida Tarbell's Work in the 21st Century
Featured Speaker Lecture - Monday, January 29th, 2018, 7:00 PM - 8:30 PM
Ida Minerva Tarbell was born in her grandfather's log cabin in Erie County's Hatch Hollow in 1857. She went on to achieve remarkable success and fame as one of America's first, and arguably one of the most impactful, investigative reporters. Her exhaustively researched stories about the predatory business practices of John D. Rockefeller contributed to the breakup of his Standard Oil Company and to important antitrust and campaign finance laws. She is the guiding spirit behind Tarbell.org, a new journalism nonprofit that aims to pick up her mantle. Tarbell.org founder Wendell Potter will explain how it plans to do that.
Class Instructor: Wendell Potter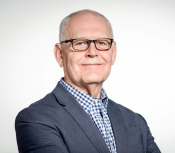 Wendell Potter, B.A. is an author, former corporate public relations executive, and founder of Tarbell.org, a new journalism nonprofit. Mr. Potter was a reporter in his first career and covered business and politics in Tennessee before joining Scripps-Howard's Washington bureau. He had a longer career as head of corporate communications for Humana and Cigna. Since leaving his corporate job, he has written three books: Deadly Spin: An Insurance Company Insider Speaks Out on How Corporate PR Is Killing Health Care and Deceiving Americans (a New York Times bestseller and winner of the Ridenhour Book Prize in 2011); Obamacare: What's in It for Me/What Everyone Needs to Know about the Affordable Care Act; and Nation on the Take: How Big Money Corrupts Our Democracy and What We Can Do About It (published by Bloomsbury USA in 2016). He earned his Bachelor's degree in Communications from the University of Tennessee.