The Future of Public Schools in Pennsylvania's Education
Free Event - Thursday, March 23rd, 2017, 6:30 PM - 8:00 PM
Sec. Rivera, who has just returned from the Schools That Teach tour throughout Pennsylvania, will offer the keynote speech addressing the need to invest in schools and to support students from pre-K to postsecondary by providing access to a high-quality education for all Pennsylvanians. He will be followed by Ms. Quinn, who has worked on a national level advancing community schools strategies as a preferred education reform approach, and by Dr. Badams, who will speak on present challenges and planned improvements in Erie's Public Schools. Representing the United Way of Erie County, President Bill Jackson will also be joining the panel discussion, featuring a Q&A session with the audience.
We hope that you will be able to join us for this discussion with other elected officials and industry stakeholders, as we continue to explore the issues vital to a renaissance in Erie County's future.
Class Instructor: Pedro Rivera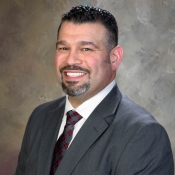 Mr. Pedro A. Rivera was appointed to serve as the Pennsylvania Secretary of Education by Governor Tom Wolf and confirmed unanimously by the state Senate in 2015.
Sec. Rivera, a lifelong educator, most recently served as superintendent of The School District of Lancaster, a position he held from 2008-2015. He brings extensive experience in public education to his role as a member of Governor Wolf's cabinet and has spent his entire career helping students. Prior to serving as superintendent of The School District of Lancaster, he served as a classroom teacher, staff member with the Philadelphia Federation of Teachers, assistant principal, principal, and executive director for the School District of Philadelphia.
Class Instructor: Jay Badams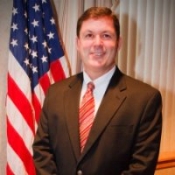 As superintendent, Dr. Jay Badams has led the district through significant financial challenges, improved transparency and community relations, enhanced related arts instruction, and embraced implementation of the Common Core State Standards in Erie's 18 schools.
Prior to assuming the superintendency in Erie, Dr. Badams served as superintendent of the Wattsburg Area School District from September 2007 through January 2009 after a 10-year career as an educator in Erie's Public Schools.
Class Instructor: Jane Quinn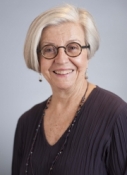 Ms. Jane Quinn joined The Children's Aid Society executive team in January 2000 and currently serves as the Society's vice president and director of National Center for Community Schools. On the national level, Quinn's work focuses on advancing the community schools strategy as a preferred education reform approach. She also provides strategic planning and fundraising expertise to the Society's local community schools, which are long-term partnerships with the New York City Department of Education.
Ms. Quinn came to CAS from the DeWitt Wallace-Reader's Digest Fund, where she served as Program Director from January 1993 to November 1999, a period during which this national foundation's sole focus was the education and career development of young people, especially those growing up in low-income communities. Prior to that she directed a national study of youth organizations for the Carnegie Corporation of New York, which resulted in the publication of a book titled A Matter of Time: Risk and Opportunity in the Nonschool Hours.
Class Instructor: Bill Jackson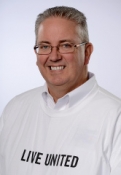 Mr. Bill Jackson is President and Chief Professional Officer for United Way of Erie County. He has been with United Way for 20 years, bringing with him 15 years of previous experience in business, marketing, and finance. Mr. Jackson is an Erie native, holding bachelor's and master's degrees in business administration from Gannon University.
United Way of Erie County is working to reduce poverty in the Erie region by changing community conditions and creating opportunities for a better life for everyone. They mobilize people and organizations from across the community who bring the passion, resources and expertise needed to get things done. Thanks to the generous community support they receive, United Way helps improve the lives of one out of every three people in Erie County each year.