Seeing the Civil War Again – For the First Time
Featured Speaker Lecture - Thursday, July 26th, 2018, 7:00 PM - 8:30 PM
An account of the importance and significance of the preparation and use of mapswhile waging the Civil War will be presented. As cartographer for McElfresh MapCompany, Earl B. McElfresh prepares historical base battlefield maps. He is theauthor of Maps and Mapmakers of the Civil War (Abrams 1999) and contributing editor for the 2007 edition of Company Commander by Charles B. McDonald. He prepared maps for Library of America's four volume Civil War set and for Lincoln's Lieutenants by Stephen Sears. He has spoken on Civil War mapping at The Smithsonian, The National Archives, The Library of Congress, The New York Public Library, The Boston Public Library, The Newberry Library, The Harvard Map Collection, The Warburg Institute in London, National Geographic and on C-Span Book TV.
Class Instructor: Earl McElfresh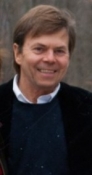 Earl B. McElfresh, B.A., studied and taught at St. Lawrence University and lives in Olean, N.Y. He is the author of Sidereal Days; the History of Rock & Roll; A Romance (Tammy Norie Press e-book 2012); and Maps and Mapmakers of the Civil War (Abrams, 1999). He is also a contributing editor to Company Commander.