Readings and Conversations from Rust Belt Boy: Stories of an American
Featured Speaker Lecture - Thursday, September 22nd, 2016, 7:00 PM - 8:30 PM
Mr. Hertneky will read selections from Rust Belt Boy and discuss: aspiration and mobility among the working class; the Rust Belt diaspora; mid-20th century American values; the role of immigrants in formation of community, innovation, and economic vitality. He will also talk about the role food plays in culture, youth, and happiness. – Paul Hertneky, M.F.A.*
A book signing in partnership with Werner Books will follow the lecture.
Class Instructor: Paul Hertneky, M.F.A.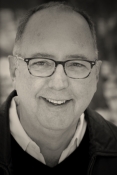 Mr. Hertneky has written stories, essays, and scripts for The Boston Globe, Pittsburgh Post-Gazette, NBC News, The Comedy Channel, Gourmet, Eating Well, Traveler's Tales, The Exquisite Corpse, National Public Radio, Public Radio International, Adbusters, and many more. He has won a Solas Award for travel writing, and two James Beard Award nominations. Hertneky completed his undergraduate work in English Literature at the University of Pittsburgh, and holds a Master of Fine Arts in Writing and Literature from Bennington College. He serves on the graduate faculty of Chatham University.