Kakuma Refugee Camp – The Wretched of the Earth
Lecture - Thursday, February 16th, 2017, 7:00 PM - 8:30 PM
The Kakuma Refugee Camp in Kenya, located 60 miles below the South Sudanese border, is the second largest in the world with a population approaching 200,000. Many of Erie's Somali, Congolese, Burundian, Ethiopian, and Eritrean refugees have spent a large part of their lives in this desert camp where temperatures average 107 degrees much of the year and can reach 120 degrees on occasion. Mr. Grode will provide a history and introduction to the camp; Dr. Stark will tell amazing stories of delivering babies, cleaning up gunshot wounds, and tending to snake and scorpion bites under the most trying circumstances.
– Brian Stark, D.O., Ed Grode, M.A., M.Ed.
Class Instructor: Edward Grode, M.A., M. Ed.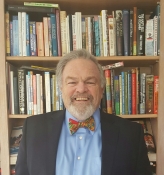 Mr. Ed Grode, former Fulbright Scholar to the United Kingdom, received his M.A. in American History from the University of Notre Dame. He later went on to serve as the Principal at Perry, Strong Vincent, and Technical Memorial high schools in Erie, and as the Director of the Institute for Geography Education at Mercyhurst University until his retirement. For close to a decade he was a Board Member of the United States Committee for Refugees and Immigrants, visiting refugee camps in Kenya, Rwanda, and Thailand. He has visited the Kakuma Refugee Camp ten times and is currently working on a history of the Camp with his colleague, Dr. Rahul Oka, of the Anthropology Department at the University of Notre Dame.
Class Instructor: Brian Stark, D.O.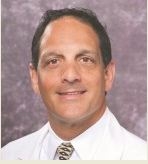 A family physician who also holds a Certificate in International Medicine from Case Western Reserve University, Dr. Stark is a 1988 double-major graduate of the University of Notre Dame in Pre-med and Anthropology. He went on to medical school at the Philadelphia College of Osteopathic Medicine and completed his residency at University Hospitals of Cleveland before returning home to Erie, where he currently resides with his wife, pediatrician Dr. Kate Stark, and their five children. Brian serves as a clinical faculty member for several medical schools and is the medical director of the UPMC-Hamot Executive Physical Program. He has had several experiences in international and underserved medicine.