Gerrymandering and Separation of Powers
Featured Speaker Lecture - Monday, July 16th, 2018, 7:00 PM - 8:30 PM
The Pennsylvania Supreme Court ruled in January 2018 that the state's Congressional district map drawn in 2011 was unconstitutionally gerrymandered. Republican lawmakers who disagreed with the Democratic majority's decision lost a federal appeal and then discussed impeaching the Democratic justices who replaced the Republican-drawn map. A proposal to create supposedly fairer judicial districts and elect Supreme Court judges by district was later passed by the GOP-controlled Senate. Pennsylvania Superior Court Judge Stabile, a Republican, will discuss the rationale behind this bill and weigh in on the pros and cons of a lengthy process that requires voters to approve the proposed changes through a ballot.
Class Instructor: Victor Stabile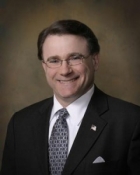 Judge Victor P. Stabile, J.D. was elected to a ten-year term on the Superior Court of the Unified Judicial System of Pennsylvania in January 2014. Judge Stabile completed his Juris Doctorate from the Dickinson School of Law in 1982 after graduating cum laude from SUNY Stonybrook with his bachelor's degree in 1979. Prior to serving on the Superior Court, Judge Stabile was a partner with Dilworth Paxson LLP and was a managing member of its Harrisburg Office from 1992 to 2013. He is a member of the United States Supreme Court Bar, the Pennsylvania Supreme Court Bar, the Third and Eleventh Circuit Courts of Appeal Bars, and the United States Court of Federal Claims Bar, amongst many others.