From Planning to Action: An Inside Look at Erie's "War Room"
Free Lecture - Monday, April 24th, 2017, 7:00 PM - 8:30 PM
The City of Erie completed its first comprehensive plan in 50 years, Erie Refocused, which calls for a dramatic rethinking of city operations and deployment of resources. Through a four-month collaborative effort with the Planning Department of Erie County, the City was able to develop an action oriented response to the problems the City was facing as identified in the Erie Refocused plan. The presentation will discuss the planning process and findings and its importance to the City and the region.
Class Instructor: Chris Mong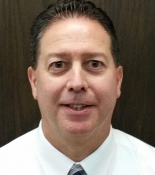 In August 2016, Erie Mayor Joe Sinnott appointed Mr. Mong as the City's Director of Economic and Community Development. Prior, Mr. Mong served as a sales consultant, and from April 2003 to May 2008, he served as the northwest Pennsylvania Director of Community and Economic Development under then-Gov. Ed Rendell. He currently serves on the Erie Redevelopment Authority Board, and he received his bachelor's degree in Political Science from Penn State Erie, the Behrend College and has also taken graduate courses at Edinboro University of Pennsylvania.