Divergent Paths to Knowledge & Wisdom: Science and Art as Tools of Learning
Lecture - Monday, October 9th, 2017, 7:00 PM - 8:30 PM
This lavishly illustrated lecture will invite participants to consider the ways in which science and art together assist us in uncovering the richest aspects of our human experience. The lecture will argue that the serious thinker today must possess fluency in both the sciences and the arts and see them as complementary.
Class Instructor: Michael DeSanctis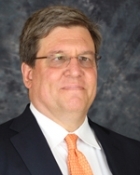 Michael DeSanctis, Ph.D.
Dr. Michael DeSanctis is a Professor of Fine Arts and Theology at Gannon University in Erie, Pennsylvania, where he teaches courses in the history of art and architecture. He is the author of Building from Belief: Advance, Retreat and Compromise in the Remaking of Catholic Church Architecture (Liturgical Press, 2002) and Renewing the City of God: Catholic Architectural Reform in the United States (Liturgy Training Publications, 1994), as well as numerous popular and academic writings on the topic of contemporary Catholic Church architecture. He is a member of the Commission on Sacred Art and Architecture for Diocese of Erie and has established an international reputation for his work as a liturgical educator and design consultant.