Blue Zones: Secrets of a Long Life
Featured Speaker Lecture - Thursday, April 6th, 2017, 7:00 PM - 8:30 PM
To find the path to long life and health, Dan Buettner and his team study the world's "Blue Zones," communities whose elders live with vim and vigor to record-setting age. In Tony Buettner's talk, he shares the 9 common diet and lifestyle habits – Power 9® – that keep them spry past age 100. What should you be doing to live a longer life? Mr. Buettner debunks the most common myths and offers a science-backed blueprint for the average American to live another 12 quality years.
Class Instructor: Tony Buettner, B.A.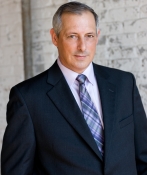 Featured twice in 2016 at the Aspen Institute, multiple times at the Estes Park Institute, and at many statewide Hospital System events, Tony Buettner is a National Speaker and Blue Zones Expert. The Senior Vice President of Business Development at Blue Zones, Mr. Buettner performs and speaks at more than 70 events per year, bringing direct knowledge and insight of the Blue Zones expeditions, research, and deployment of Blue Zones Projects around the country. His experience gained during his participation on expeditions with Dan Buettner, his brother, and his more than 30 years of world travel; bring pertinent experience in the understanding of health and wellness as it relates to populations and cultures.