Balancing Power: Why Citizens Should Care about Current Issues in the Judiciary
Featured Speaker Lecture - Thursday, July 20th, 2017, 7:00 PM - 8:30 PM
Citizens may at times disagree over the amount of judicial power, but are we familiar with its source and its scope as currently defined by law? Is the separation of powers today what our Founders envisioned? And while citizens head to the voter booths to cast ballots for their executive and legislative state and local leaders, should they, too, vote for their judges? This lecture examines why citizens should care about the judiciary and will offer insight into current issues involving local, state, and federal courts.
Class Instructor: Victor Stabile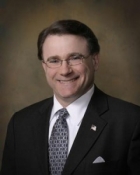 Judge Victor P. Stabile, J.D. was elected to a ten-year term on the Superior Court of the Unified Judicial System of Pennsylvania in January 2014. Judge Stabile completed his Juris Doctorate from the Dickinson School of Law in 1982 after graduating cum laude from SUNY Stonybrook with his bachelor's degree in 1979. Prior to serving on the Superior Court, Judge Stabile was a partner with Dilworth Paxson LLP and was a managing member of its Harrisburg Office from 1992 to 2013. He is a member of the United States Supreme Court Bar, the Pennsylvania Supreme Court Bar, the Third and Eleventh Circuit Courts of Appeal Bars, and the United States Court of Federal Claims Bar, amongst many others.